Usually I'm willing to recommend hundreds of new music releases myself, but I've listened to almost no new music in the last three months
Some thoughts on the "web 1.0" and good-old RSS and email instead of Facebook and Instagram for public communication.
I asked my wife to listen to a track I recently finished, and after listening to the whole thing she said
When I'm on tour, usually I don't have much time to fully enjoy the party from the dancefloor's perspective as I have to rush back to the hotel or even straight to the airport otherwise I miss my flight...
I had an interesting conversation today, I've been told that my stage name "Daniel Lesden" is associated with Trance or Techno music but not with Psytrance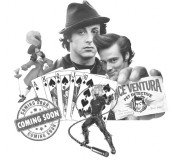 I love Israeli trance scene since early Goa Trance in the 90s. This small country contributed to the Psy scene probably more than any other
Since I moved to Israel I lost the connection with the Moscow Psy scene, but I'm curious to know: are there any promoters who still making Progressive Psy parties in Moscow?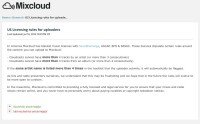 Just a few weeks ago Mixcloud has introduced their new US Licensing rules for uploaders