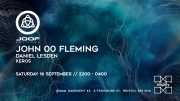 🇬🇧 Bristol, 16 September 2023 I'm absolutely delighted to have my Bristol debut, playing alongside the one and only John 00 Fleming and Keros from Amplify Events...

Once again, I had the privilege to make a guest mix for John Fleming's radio show, JOOF Radio. It's for the fourth time, I can't believe it

Pig&Dan, Alan Fitzpatrick, Drunken Kong, Victor Ruiz, Fabio Florido, David Moleon, Lucinee, Oprofessionell, and more.

Regal, Enlusion, Blazej Malinowski, Nomas, Kaiser Souzai, Horizons, Alexander Kowalski, Cristian Varela, and more.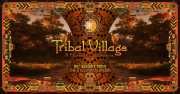 🇬🇧 London, 25 August 2023 I'm excited to be playing in London again and absolutely honoured to be a part of this massive event hosted by Tribal Village × Dance

Phara, David Moleon, KaioBarssalos, Kay Barton, Omformer, Hypnum, Vaya, Whirloop, and many more.

Jamie Baggotts, Elias Erium, Hollen, Harvey McKay, Sasha Carassi, Alberto Ruiz, Jordan Gill, RNX, Second Sine, and more.

Airwave, Enrico Sangiuliano, Introversion, Ronnie Spiteri, Slam Duck, Dulcet, Charles D, and more.

I recorded a 6-hour mix as if I were playing it in a club.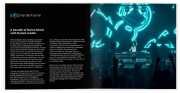 Tara Hawes, a music journalist and staff writer at one of the most long-established UK underground music communities HarderFaster.net, wrote a fabulous article covering my decade of dance music.