5-hour DJ set from Open To Close @ Gorod Club, 20.04.2019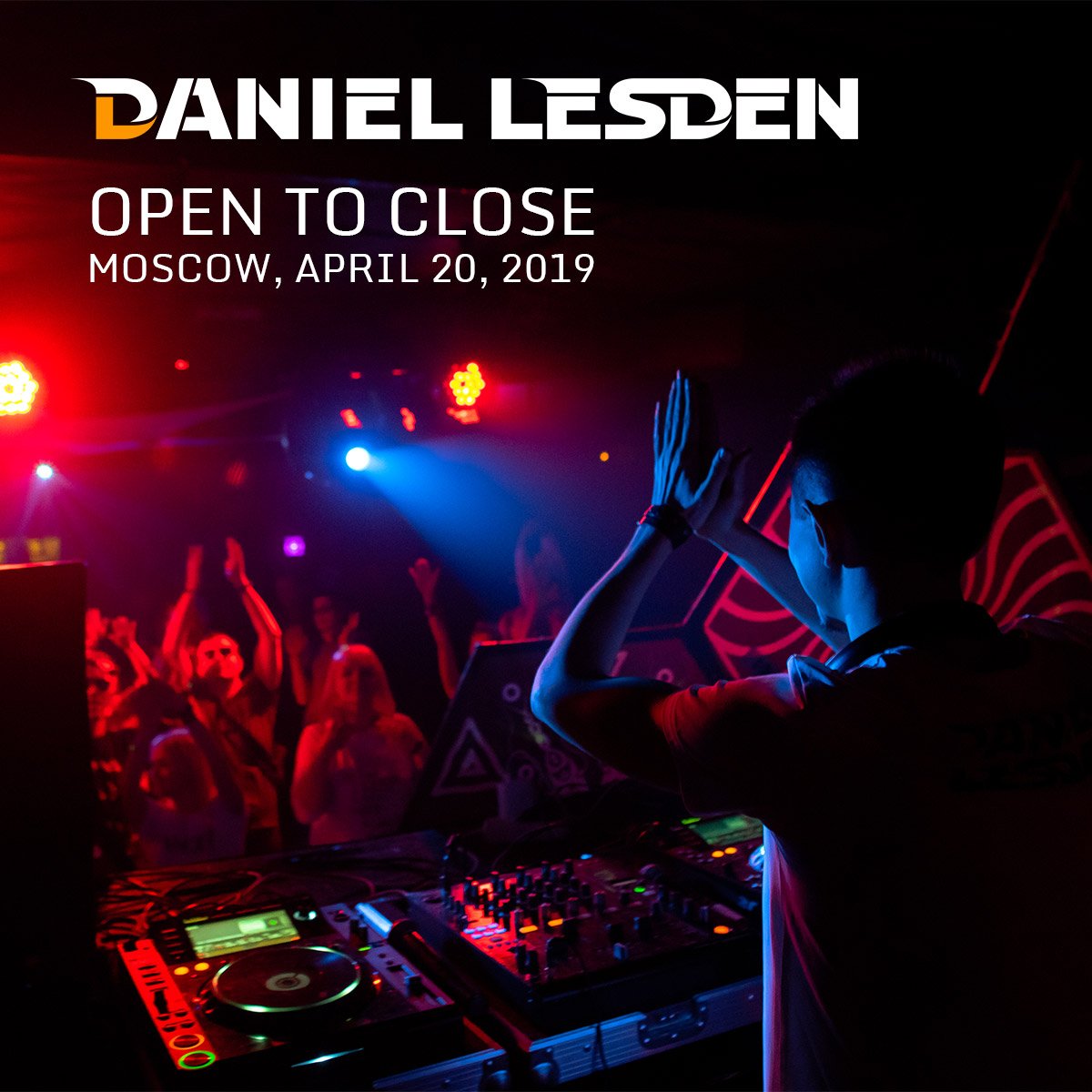 Many asked if I recorded the set from my Open To Close last Saturday, and the answer is yes! The full set in high-quality streaming is up on SoundCloud now.
Due to some personal events, it was probably the most emotional set for me ever, and you can clearly see the reflection of this in the tracks I've played. Thank you everyone for staying with me all five hours long, from start to finish.
Listen to the first three hours especially closely as this is where I am musically at the moment for the most part, and you'll see me doing more like this.
| | |
| --- | --- |
| 0:00:00 | Matteo Monero — Anunnaki (Hot TuneiK Remix) |
| 0:06:52 | Da Luka — Focus (Original Mix) |
| 0:12:41 | Latin Intelligent — The Last Night On This Planet (Original Mix) |
| 0:17:58 | Phi Phi — Breaking Danger (Roddy Reynaert & Phi Phi Remix) |
| 0:24:27 | Amol Reon, Nosh, SJ — Fairy Tales (LoQuai Remix) |
| 0:29:11 | Kamilo Sanclemente, Mauro Aguirre — Hera (Original Mix) |
| 0:34:57 | Darko De Jan, Matan Caspi — Black Street (Original Mix) |
| 0:39:40 | Chris Sterio — Zen (Matter Remix) |
| 0:44:21 | Don Argento, Paul Angelo — Final Sentiment (Alfonso Muchacho Remix) |
| 0:48:46 | Matan Caspi, Ziger — Templar (Original Mix) |
| 0:53:27 | Aves Volare, Citizen Kain — Balance (Original Mix) |
| 0:57:43 | Dylhen — The Upside Down (Extended Mix) |
| 1:02:39 | Beckers, D-Nox — Polyacid (Original Mix) |
| 1:08:23 | D-Formation, Rick Pier O'Neil — Odisey (Original Mix) |
| 1:13:35 | Rick Pier O'Neil — Throaty (Original Mix) |
| 1:19:21 | Bastian Bux, Hxnter — Edenvale (Original Mix) |
| 1:23:44 | Aaron Cullen, Tommy Conway — Glack (Original Mix) |
| 1:27:37 | Balthazar, Jackrock — Purple Antelope (Original Mix) |
| 1:32:15 | Ettica — Phantom Guide (Original Mix) |
| 1:37:56 | John 00 Fleming — Looking Back. To Look Forward (Ziger Remix) |
| 1:41:40 | Phil Martyn — Come On (Kastis Torrau Remix) |
| 1:47:37 | Dylhen, Paul Thomas — Diablo (Extended Mix) |
| 1:52:15 | Phil Martyn — Storm (Original Mix) |
| 1:56:54 | Township Rebellion — Monocloque (Original Mix) |
| 2:03:12 | Jiggler — Rising (Original Mix) |
| 2:06:58 | E'sh, Matan Caspi — Eidothea (Original Mix) |
| 2:10:35 | Union Jack — Cactus (Jonno Brien Remix) |
| 2:15:11 | Klaark, Sisko Electrofanatik — Onium (Original Mix) |
| 2:19:45 | David Granha — Savala (Original Mix) |
| 2:23:49 | Antimatter, MVMB — Odyssey (Original Mix) |
| 2:29:28 | Bart Skils — Ocean Drive (Original Mix) |
| 2:34:01 | Hell Driver — Shorebreak (Original Mix) |
| 2:39:18 | Rudosa — Run Riot (Original Mix) |
| 2:44:49 | Stiv Hey — Control (Original Mix) |
| 2:48:42 | Spektre — Carnival Of Souls (Original Mix) |
| 2:53:12 | A*S*Y*S, Dominik Schwarz — Destruction (Original Mix) |
| 2:57:57 | Raito — Acid Overflow (Original Mix) |
| 3:02:27 | Tom Laws — Hold On (Giovanni Carozza Remix) |
| 3:07:12 | Reaky — Never Say Never Again (Reakson Remix) |
| 3:10:11 | Subliminal Codes — Moonwatcher (Original Mix) |
| 3:15:15 | Daniel Lesden — Surreal (Part 2) |
| 3:20:29 | Ectima — Immortalize (Original Mix) |
| 3:24:34 | Captain Hook, Liquid Soul — Liquid Hook (Zentura Remix) |
| 3:30:31 | Vertical Mode — Lazer Shot (Original Mix) |
| 3:35:42 | Outsiders, Symbolic — Life On Earth (Original Mix) |
| 3:40:22 | E-Clip — Aurorae Tales (Original Mix) |
| 3:44:50 | Daniel Lesden — The Last Of Our Kind (Original Mix) |
| 3:51:08 | V-Society — The Creator (Original Mix) |
| 3:55:24 | CPU, Mad Maxx — Shiva On Acid (V-Society Remix) |
| 4:00:50 | Photosynthesis — The Empty Space (Original Mix) |
| 4:05:47 | Nertum — Transcending Dimension (Original Mix) |
| 4:11:25 | Faders, Mental Broadcast — Psychedelic Theory (Original Mix) |
| 4:15:28 | Avalon, E-Clip — Isotonic Tuning (Original Mix) |
| 4:19:45 | Starlab — Mission Simulator (Original Mix) |
| 4:25:06 | Sonic Species, Volcano — Riding The Wave (Original Mix) |
| 4:31:18 | Deedrah, Talamasca — Transwave (Original Mix) |
| 4:35:13 | Hypnocoustics, Relativ — Final Frontier (Original Mix) |
| 4:39:24 | Xerox & Illumination — Paranoia (Symbolic Remix) |
| 4:43:22 | Neuroplasm, Relativ — Moon Ritual (Original Mix) |
| 4:48:31 | Cosmic Tone, Freak Control, Static Movement — Inevitable (Original Mix) |
| 4:52:09 | Astral Projection, Raja Ram — Dance Is The Answer (Original Mix) |
| 4:55:17 | Radiotrance — Plasma (Original Mix) |
All of my DJ sets are available on SoundCloud, some of them are on YouTube as well. Listen and watch: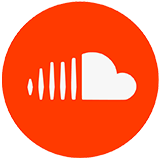 SoundCloud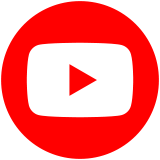 YouTube