Open To Close: details
🇷🇺 Moscow, April 20, 2019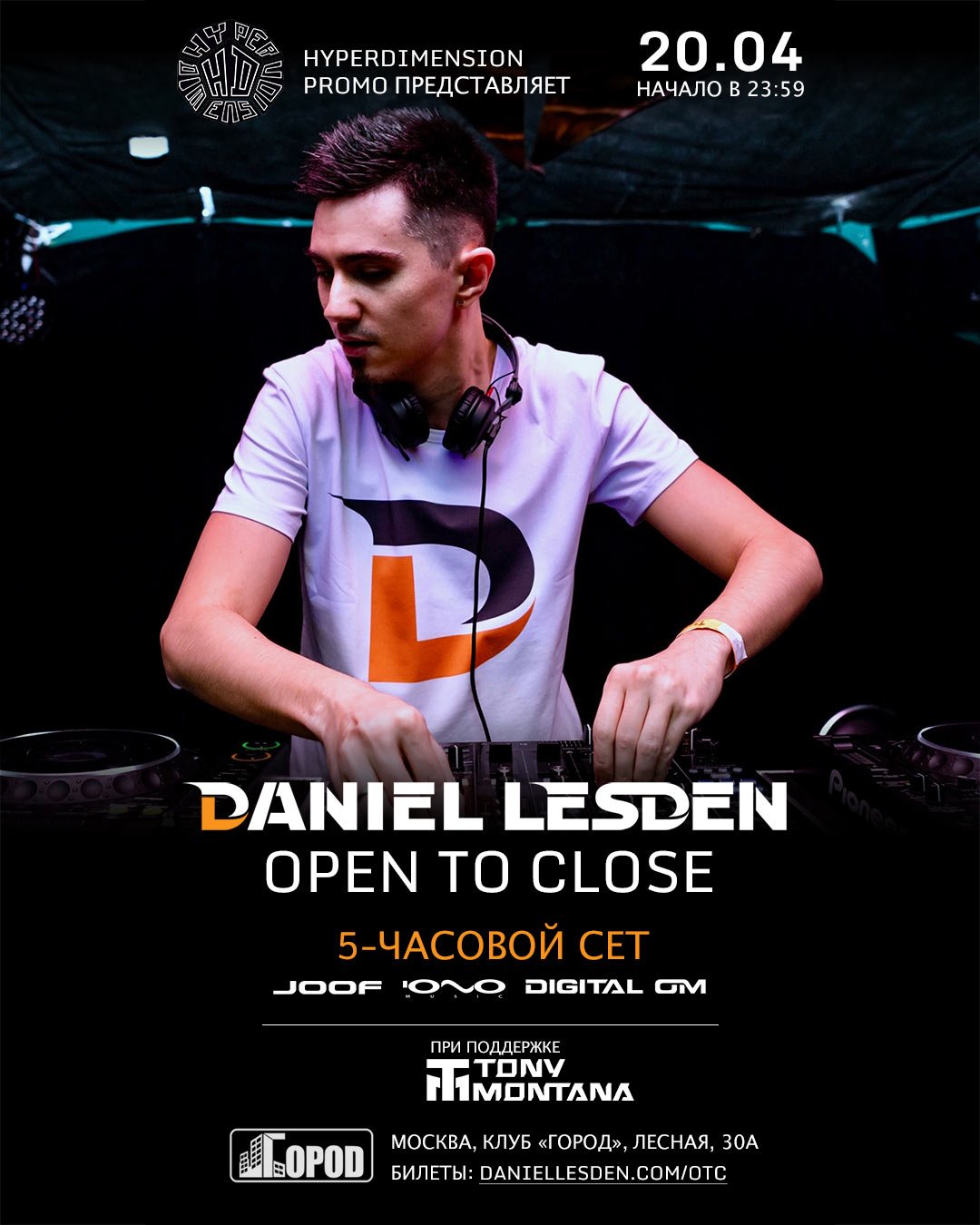 I love high-quality underground music. Being a music producer at Digital Om Production roster and A&R at JOOF Recordings at the same time, I've been named the natural connecting link between the Progressive and the Psy worlds.
The problem is that I never had a chance to fully express myself as a DJ to showcase the full musical palette I'm passionate about as most of the time DJs play rather short sets.
That's how I came up with the idea of performing with my first Open-To-Close set, a non-stop 5-hour musical journey with Progressive House, hypnotic Techno, atmospheric Trance, and of course some banging Psytrance just the way we like it.
April the 20th, Moscow, Gorod Club. See you there!
Tickets, event info, and video invitation in the Russian language are available at daniellesden.com/otc.