JOOF Showcase: details and tickets
The event teaser I've posted a few days ago sparked a lot of questions. Now it's time to tell more about it.
But first, a little backstory.
As you probably know, I have moved forward musically: now progressive is the music I make and perform with as a DJ, spiced up with some underground trance and techno. And tracks we releasing on JOOF are what cause the most resonance with me, something I call the "JOOF Sound".
Listen to this:
My taste isn't limited by JOOF only though, of course. Take a listen to the latest Rave Podcast episodes which include many other labels and artists that are close to me musically too.
So, I began to think where it would be interesting for me as an artist to play, and I realised: nowhere, really. In Moscow, there are events with Progressive and similar sound, but the intersections are only partial. There are no events on which the music would fully correspond to my vision and on which I could play my entire musical palette.
So, through a series of different thoughts and personal events, I came up with the idea of making my own events. And not some events. I spoke to John Fleming to run local JOOF events.
***
Together with Hyperdimension Promo, I present the showcase of underground progressive, techno, and trance – JOOF Showcase: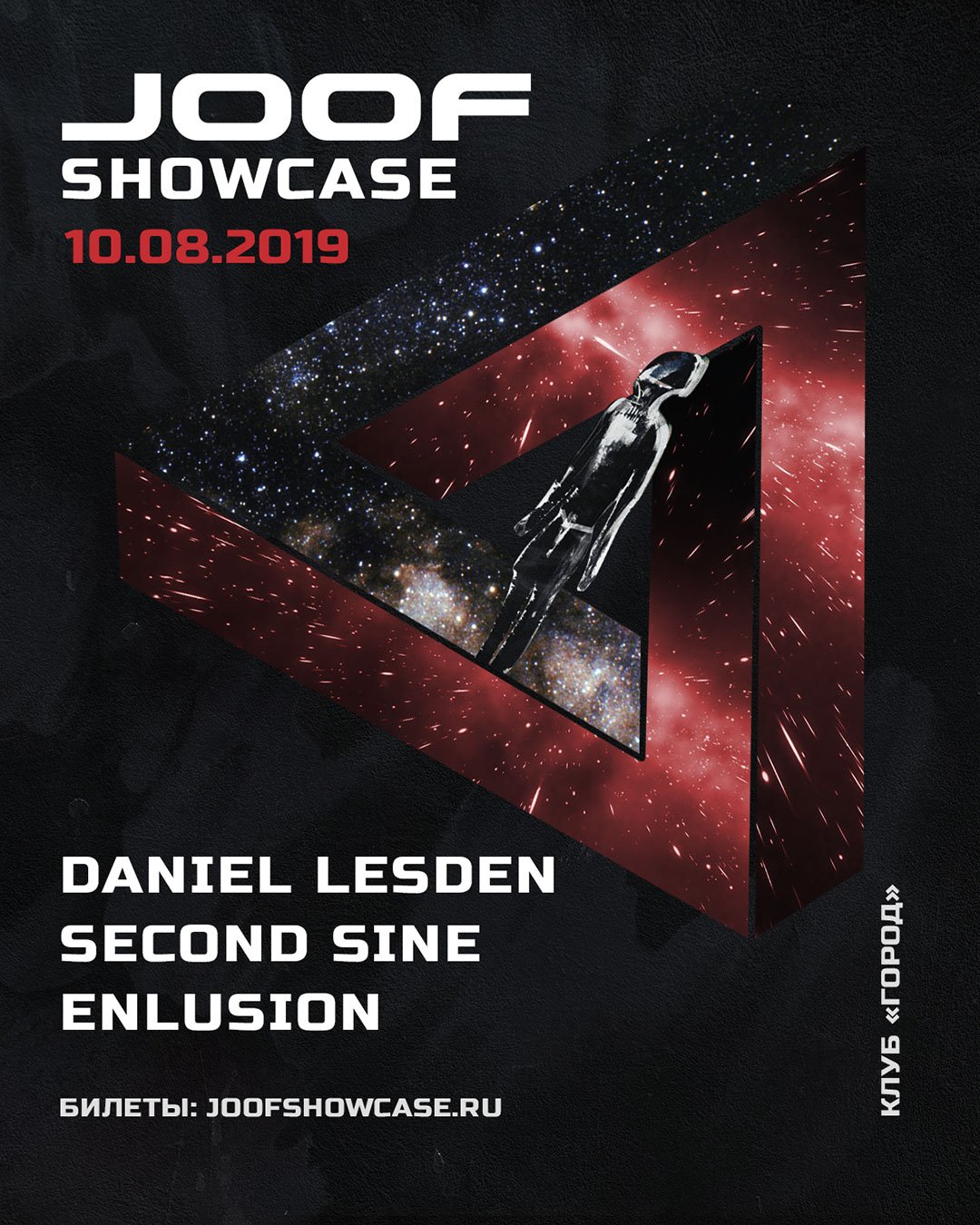 JOOF Showcase is a party with the spirit of UK raves and underground music with the trademark JOOF Sound – JOOF Recordings and the label's friends. We won't have a dozen artists in the lineup, large LED screens and a laser show: instead, we want to create an intimate format with a friendly atmosphere for those who appreciate the high-quality underground music.
The first event will be held August 10 in Moscow in Gorod Club.
Artists and friends of the label will perform at the JOOF Showcase, united by a common musical vision:
SECOND SINE
ENLUSION
DANIEL LESDEN
Limited early bird tickets and more info (in Russian) are available on the website joofshowcase.ru.