Where I'm going to musically
Important message to promoters, labels, and fans
After introducing Rave Podcast with a new format last week as a sort of re-launch, many people keep asking me where I'm going to musically, do I change the genre, and where is Psytrance after all? This is true that I've been making and playing Psytrance mostly for the last seven years, so these questions are totally understandable and make me no surprise.
Let me give you my honest answer.
The main driving force and the reason why I choose to pursue a music career is genuine excitement from music I make, play, or listen. A pure and simple joy.
The problem is that I didn't felt it that way for the last year or so, in Psytrance in particular. Every month it was a pain for me to find even ten to fifteen tracks that I would really love to play, there was a few but the rest were just 'fillers' to fill the time gap in my 1-hour mixes. It made me really sad and it was certainly not the way I wanted it to be, so that's when I decided to put Rave Podcast on pause and take a little break.
Don't take this the wrong way. The global Psy scene is flourishing at the moment. And there are certainly some amazing talents that keep making fresh music, and I still have my love for Psytrance. But I don't like the majority of productions and the overall trends where it's going musically, it's just too generic and boring for me. It's just not inspiring to me as a DJ to play same feeling tracks with pretty much all the same predicted sounds and cliché.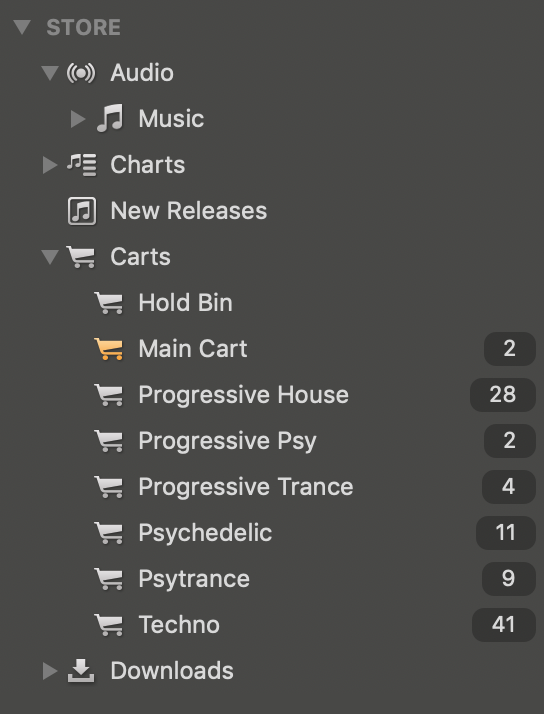 A typical distribution by genres in my Beatport carts. The numbers say it all
The Progressive scene, however, is fresh air to my ears. Every week my Beatport carts are full of amazing, high-quality and forward-thinking releases that truly excites me. Ironically, I played Progressive in the early sets in 2011, even some older Rave Podcast episodes had a lot of deeper music, so it all comes naturally to me. In some way, I'm going back to my roots.
So, what's next?
Listen to the first half of my recent 5-hour Open To Close set. Listen to the new Rave Podcast episode aired on DI.FM last week. Listen to my Opening set for Astrix back from December if you missed it. This is where I am musically at the moment, and this is what you can expect to hear from me in the near future. My own productions will follow along, too.
I understand that this might upset some people who've been following me for years as a Psytrance producer. I also understand not everyone going to like my new transformation, sort of speak. But I'd rather be honest with you guys, and most importantly, be honest with myself.