DJ set from Amplify Events pres. JOOF Editions @ Basement 45, Bristol, 16.09.2023
You probably know me for more peak-time and intense sets, but this time I had an important duty for preparing the dancefloor for John 00 Fleming, so I stayed at a lower tempo to save the crowd's energy for the headliner. I must mention that Keros from the Amplify Events did an excellent job opening the night, so you know when the energy level is set right, even the lower tempo sounds banging.
My personal favourite part of this set is the transition at around 1h17m mark, pure bliss (I remember one person jumped into the DJ booth after that moment and said it was the best moment he had ever experienced on the dancefloor, kudos to that guy!).
Anyway, I hope you enjoy my warm-up set:
| | |
| --- | --- |
| 0:00:00 | Elias Erium — The Machine (Original Mix) [Phenomena] |
| 0:05:47 | Ioan Gamboa — Karla (Soulwerk Remix) [Replug] |
| 0:12:02 | Solid Stone — Get On My Vinyl (Original Mix) [Coldharbour Recordings] |
| 0:15:08 | Luzon — The Baguio Track (Victor Ruiz Remix) [Yoshitoshi Recordings] |
| 0:19:47 | Mike Koglin — Sphere (Movement Machina Remix) [Yomo Records] |
| 0:23:24 | RNX — Ohm (Extended Mix) [Pure Trance] |
| 0:28:02 | Nicole Moudaber — Old Soul 'Young But Not New' (Original Mix) [Intec] |
| 0:31:23 | Michael & Levan, Rick Pier O'Neil, Stiven Rivic — Typhoon (Original Mix) [Univack Records] |
| 0:35:31 | Pablo Gargano — Deus Ex Machina (Original Mix) [JOOF Recordings] |
| 0:41:42 | Paul Thomas, Stan Kolev — Revelations (Dub Mix) [Outta Limits] |
| 0:46:21 | Emran Badalov — Repentance (Basil O'Glue Remix) [SubMission Recordings] |
| 0:50:29 | Namtrack — Umberto (Original Mix) [Licker Records] |
| 0:54:52 | Donna-Marie — Invisible (Original Mix) [Freegrant Music] |
| 0:59:30 | Solee — Euphoria (Original Mix) [Future Romance] |
| 1:05:07 | Deestopia — Monospace (Extended Mix) [UV] |
| 1:10:16 | DJ Dextro — Lost Tribe (Original Mix) [Session Womb] |
| 1:14:55 | Sasha Carassi — Framing Effect (Original Mix) [Octopus Black] |
| 1:18:32 | Aoud — SE MKII (Original Mix) [Persephonic Sirens] |
| 1:21:06 | Rick Pier O'Neil — Absolom (Part 2) [JOOF Aura] |
| 1:25:45 | Slow-Down — Layang Layang (F-Act Remix) [Limeroads] |
| 1:29:20 | RNX — Molecules (Extended Mix) [Pure Trance] |
| 1:33:26 | Airwave — Majestica (Original Mix) [Progressions] |
| 1:39:04 | Ormus — Jesed (Original Mix) [JOOF Recordings] |
| 1:43:10 | Jamie Baggotts — Vortex (Original Mix) [Forescape Digital] |
| 1:47:16 | Joris Voorn — Psyche (Original Mix) [Global Underground] |
| 1:50:05 | Ivanshee — Go (Original Mix) [Moonearth Music] |
| 1:55:12 | Dreamcast — Reversed Signals (Original Mix) [Forescape Digital] |
All of my DJ sets are available on SoundCloud, some of them are on YouTube as well. Listen and watch: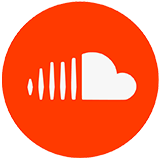 SoundCloud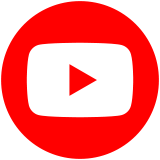 YouTube