Interview with Trance Magazine
TranceMag is a leading Trance music site who shares the latest reviews, interviews, and hosts TranceMag Sessions every Sunday. After making the guest mix, Daniel Lesden has been invited to chat with TranceMag stuff writer Florin about his background, second album, expectations, and opinion on the Psytrance scene.
Hi, Daniel. We're glad you're able to take some time to talk to us. Hope you're doing well.
Hello and thank you for having me here. I hope you've enjoyed the guest mix I did for TranceMag Sessions recently.
We most certainly have! Thank you :-) Let's start off with a little introduction for our readers. When did you get interested in electronic music, PsyTrance in particular?
Formally speaking, my music career began five years ago with the debut release on Ovnimoon Records, but my love and passion for electronic music have started long before that — around the age of 11.
Could you tell us more about your early musical background? How did it all start for you as a producer, and what were some of your influences?
Since childhood, I knew for sure I wanted to connect my life with music, and to encourage my initiative, mom bought me a Yamaha keyboard. The best present I could ever dream about! The same year (1999) I got my first ever PC, and that was a starting point of my experiments with music. In fact, I have written about my first music production experience — an article in two parts with all the behind the scenes details and even samples of my earliest music (spoiler alert: it sounds terrible, you'd better not listen to this).
As for influences, well, you have to realize that a 13-year old kid had very limited access to music at the end of 99—early '00s. I desperately tried to find any piece of electronic music, so overall my musical taste was very broad: from Prodigy's Breakbeat and Scooter's Happy Hardcore to Nitzhonot of Cyan, Goa Trance of Astral Projection, 'Classic' Trance of M.I.K.E. Push, and even some really crazy 180-BPM Trancecore stuff, like Beyonder and Rebellion. But I get used to calling all these diverse genres by one simple word — Rave.
I get used to calling all these diverse genres by one simple word — Rave
What was the first track you heard that you instantly fell in love with? What about the first record you bought?
Speaking of Psytrance music, Astral Projection's "Mahadeva", Yahel's "Last Man in the Universe" and Man With No Name's "Floor-Essence" were definitely some of these tracks.
Taking a look at your productions from last year, one is treated to an outstanding line-up. However, Enuma Elish seemed to steal the show, due to it being widely supported by both well-known Trance artists and listeners, catapulting you into the limelight. What's the story behind the track title and production? Could you share your experience while making it?
I'm glad you like Enuma Elish, and thanks for asking because there was an interesting story, indeed. I received a personal request from John 00 Fleming to make a "138-140 BPM driving monster", the kind of real Trance he's been hungry for. And that was perfect timing as I felt the same.
You know, all those modern dancefloor tricks like build-up and drops that we hear in today's Psytrance music are fine, but sometimes I feel that 'Psytrance' misses the 'Trance' component. I wanted to make a straightforward track with a hypnotic vibe, a track that awakens emotions, even if it's considered as old-school today. So, inspired by the old 00.db tracks, as well as by many of my personal all-time favourite Progressive and even Goa Trance tracks, "Enuma Elish" was born.
And just to tease you a little bit, "Enuma Elish" is gonna be remixed by a UK artist.
I wanted to make a straightforward track with a hypnotic vibe, a track that awakens emotions, even if it's considered as old-school today
Your work has appeared on some of the world's best Trance labels (specifically those more underground Trance oriented) like JOOF Recordings, Pharmacy Music and Digital Om Productions. How important, do you think, is their support for a young and talented artist like yourself? How hard is to maintain the consistency and authenticity of your sound?
JOOF Recordings, Pharmacy Music, and Digital Om Productions are some of the best labels in underground music with a huge cult of followers. But what's most important is the people behind label names: they are truly passionate about what they do, real professionals. Their support means a lot. And it is an honour for me to work and learn from them.
It is nice to have a unique signature sound of course, but when an artist uses the same sounds over, and over and over again with no any development, to me it's more like laziness rather than "signature sound". That's why, from time to time, I go out of the comfort zone to make something totally different, and "Surreal", released earlier this year, is a testament to this.
You are one of the most versatile producers nowadays, managing to successfully balance Progressive and Psy, integrating a lot of melodies, and pushing your sound in an exciting direction. What is most important to you when making music? What message do you want to spread with your sound?
I think the most important thing is to stay true to yourself, regardless of trends. It may sound selfish, but first of all, I make music to express myself musically. If you try to please everyone, you won't please anyone. And I am very grateful to all the people that follow me throughout this journey.
If you try to please everyone, you won't please anyone
From what you announced recently, we learned you are working on your 2nd artist album. Could you share some details about it? What inspired the album and what sound dominates throughout?
I am a huge fan of cosmic exploration and science fiction. Pretty much every track I've made so far was inspired by one of these themes, and the album I am working on at the moment is no exception. The album is still in the making, but I would say it gets a more full-on-ish type of sound, more aggressive, more "high-tech" if I may call it this way.
Does the album have a name yet? Also, will it be released on JOOF, like your previous one, Chronicles Of The Universe?
It has a couple of working titles, but the final name is yet to be decided. As for the label, I'd keep it in secret for now. Let it be a surprise!
You have mentioned a few collaborations and a remix will be featured on the album. Could you tell us with whom you have worked? What were you looking for when it came to picking the producer (or producers) to collab with?
AudioFire is an amazing producer I have worked with, perhaps you've seen my recent announcement about it. The remix was done for some folks from Serbia, producers I admire a lot. I'm afraid, that's all I can say for now.
When picking a producer to collab with, I look for similarity and otherness at the same time. Both of us have to like each other's music in the first place, that is for sure, but at the same time, we have to use a slightly different approach. What's the point, otherwise? Same as in a dispute, I believe the best solutions are born from the collision of different opinions.
I believe that a track has to have some storyline behind it, some plot that would open up the listener's imagination.
Is there one track on the album that perfectly describes your style and sound you want to present to the listeners?
I think the album production teaser I've shared recently sums up the overall album vibe perfectly. If you enjoy that teaser, I guess you should love the whole album, too.
What is the most important thing for you in a track? Do the listeners have to search for a deeper meaning?
I believe that a track has to have some storyline behind it, some plot that would open up the listener's imagination. Someday, I want to make music while also accompanying it with a short film and written a story, so people can experience my vision as a whole. So yes, listeners certainly can find some deeper meaning in my music.
What are your expectations from the album in general? What message do you want to send?
I had expectations before, and it didn't end up well. Expectations are no more than guessing of the outcome, and the outcome is something that you cannot control. What you can control, however, is your own actions. So rather than set high expectations for something that may or may not happen, set yourself a habit of doing your work well, do it on a regular basis, and on the best possible level you can. And this is exactly what I'm doing with music now — just doing my best.
Expectations are no more than guessing of the outcome, and the outcome is something that you cannot control. What you can control, however, is your own actions
What is your opinion on the current Psy-Trance scene and the modern sound that people are attracted to?
We can certainly see a growing interest for Psytrance music these days, some Psytrance acts are now playing at the world's largest festivals along with commercial Trance and House DJs in the lineup — something that wasn't possible just several years ago. And I like it, because a growing audience opens up more possibilities to the scene. As you probably know, I grew up in Moscow, and what I remember is that many good party promoters gave up on organising Psytrance parties simply because there were not enough attendees to cover the costs for a venue rent, good equipment, artist fees etc.
I believe that since Psytrance has gone mainstream, more people will demand smaller underground parties as well, which would give a second breath to the clubs, party promoters, and artists. Commercial and underground music are two sides of the same coin, like light and darkness, they exist only because of each other.
What do you think needs to change about the scene? Any producers out there at the moment that you are really enjoying?
I like the fact that the entry threshold for electronic music, in general, becomes easier, and more people can afford making music. More people in the scene means more ideas, more talents yet to be discovered. And this is great.
However, the professional side of music has many more questions than answers available. As a result, we see a lot of low-quality tracks flooding music stores or up-and-coming artists who have no idea how record labels work. And I'm trying to change it by making knowledge more accessible and widespread. That's the reason why in August 2015 I launched the "Advice" series, where every Wednesday I answer the questions people send me. Together we make the music scene better, and I'm very grateful for the massive feedback I receive from the music community, fellow DJs, and producers.
As for producers I really enjoying — oh yes, so many good artists around. Just listen to my radio show!
We see a lot of low-quality tracks flooding music stores and up-and-coming artists who have no idea how record labels work. And I'm willing to change it
Where do you see yourself in 10 years, in terms of your music?
As I said above, I don't want to fall into the trap of expectations, so hopefully, I'll just continue to follow my journey.
Let's bring it a little closer to current events. This year marks the 5th anniversary of your monthly show, Rave Podcast, so congratulations! How does it feel to have reached this milestone?
Thanks! Frankly, it was unexpected. I was like, "okay let's see what we have for the February edition… hold on, is it February 2016 now? I've launched the very first episode in February 2011, so this must be the five year anniversary, jeez!". Time flies! I'm really amazed by how many people became regular listeners of Rave Podcast throughout these years, and I really appreciate each and every one.
Staying on the subject of the podcast, what is the concept behind it? Following that, how do you choose your guests?
At first, I started the podcast just to share the music I love, and the basic concept was to show different music genres — hence the name, "Rave Podcast". But Rave Podcast is more than just a show, reflecting my ever changing musical taste.
By the end of 2011, I had changed the concept to not stick only to Psytrance as the main genre, but also showcase artists from all over the world. At the moment, artists from 27 countries have made their guest mixes for Rave Podcast. Just imagine how big and diverse the Psytrance scene is!
Having a radio show with a loyal following is also a huge responsibility because at some point it affects people's taste. When choosing a guest, I'm trying to showcase a very broad spectrum of musical beauty: from deep Progressive to uptempo Fullon, from mellow to harder sound, from up-and-coming producers to the world's largest names. It's a fine balance, and it looks like we're doing well so far.
We're curious, outside of DJing / Producing, what else do you do with your time? Besides the album, what else can we look forward to from you? Any confirmed gigs?
These days, artists have to do much more than just music, so when I'm not making music or DJing, I do everything else: business negotiations, work with the audience, marketing plans, website, blog, social media, dealing with the press, just to name a few. Speaking of personal time, I love running to keep my body healthy and mind clear.
Before the album, you'll hear a remixes EP of my tracks, including my own 2016 mix for one of my older productions. This one is gonna be really interesting.
As for gigs, I have a lot of requests from both promoters and party people in USA, Germany, Switzerland, Australia, Finland, Japan, Brazil and India, just to name a few, but none is confirmed so far. Maybe it's for the best as I'm trying to use this time wisely to finish the album. Studio work and active travel are two things that can't be easily combined.
Is there a track in history you wish you would've written, or have been there to witness it being made?
No, I don't think so :-)
Silly question, but do you have a pet? If not, what would your ideal pet be (you can even go with an imaginary one, if it's more interesting)?
I don't have a pet for now. I believe that a pet (whatever it may be) is not just a toy, it's a living creature that needs attention no less than a person and spending extra time is something I can't afford at the moment. But if I had a pet, I think it would be a cat — I just can't resist their cuteness!
Any last words for our readers and your fans?
I would like to thank all my fans, colleagues and the people I work with for their support and experience. I sincerely appreciate it. And thank you for the nice interview, TranceMag! Can't wait to see you all on the dancefloors around the globe!
Link to the original post
Text — Florin Bodnărescu
Here's where you can listen to and download the podcast: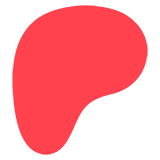 Patreon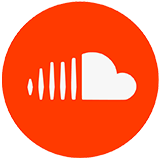 SoundCloud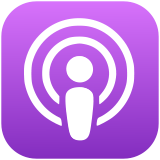 Apple Podcasts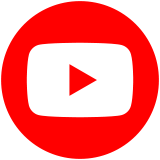 YouTube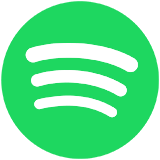 Spotify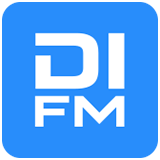 DI.FM