Rave Podcast 134
The February edition of the podcast is already available on Soundcloud, iTunes, YouTube, Spotify, and Patreon.
For years I've been known as a very diverse DJ, playing from some of the deepest music up to fast, pounding, banging tracks. And it's always quite challenging to showcase all of my musical taste in a single mix or even a gig, for example when my set is in the peak time in the middle of the event, I just can't play some slower tunes because usually it's a duty of a warm-up DJ, but I just love doing both: playing deep and pounding, and especially making progression between the two.
So, today I'd like to give a try to do exactly that, hence why I've recorded an extended, two-hour mix. It's still just a glimpse of my taste, obviously two hours isn't that much, and I would probably need at least a 6-hour set to fit all my recent musical findings, but anyway :-) Enjoy!
Tracklisting:
0:00:00

Cream — Gaia (Original Mix)

Perspectives Digital

0:04:09

Joseph Ray — Room 1.5 (Original Mix)

Anjunadeep

0:09:03

John 00 Fleming — Chemical Equilibrium (Wes Straub Remix)

JOOF Aura

0:14:12

Enlusion — Crystaldee (Rick Pier O'Neil Remix)

Forescape Digital

0:19:06

Sasha Carassi — Phorme (Original Mix)

Phobiq

0:22:40

Paul Thomas — Helios (Extended Mix)

FSOE UV

0:26:46

Vibrasphere — Purple (Peter Gun & DJ Slater Remix)

Tribal Vision

0:31:53

Mike Koglin, Moodfreak, Sudhaus — Octagon (Original Mix)

Monstercat Silk

0:35:42

Donna-Marie — Invisible (Original Mix)

Freegrant Music

0:39:46

Dosem — Chosen (Original Mix)

Anjunadeep

0:45:03

Wehbba — Catarse (Original Mix)

Drumcode

0:48:11

Pig&Dan — On The Way To Holland (Uakoz Remix)

Elevate

0:51:58

Dulcet — Subside (Original Mix)

JOOF Recordings

0:55:28

Spektre — Decompression (Original Mix)

Misfit Music

0:58:29

Pig&Dan — Existence (Original Mix)

Elevate

1:02:41

Incolumis — Inactif (Original Mix)

JOOF Recordings

1:05:05

Paragliders — Infra Rouge (Original Mix)

JOOF Recordings

1:06:32

Amotik — Barah (Original Mix)

Amotik

1:12:14

Drunken Kong — Phase One (Original Mix)

Tronic

1:14:31

Dax J — Sin And Salvation (Original Mix)

Monnom Black

1:18:33

Lifka — Kodachrome (Original Mix)

Space Trax

1:21:45

Coyu — Losdosmil (Original Mix)

Suara Records

1:23:59

Coyu — Let Us Have Fun (Original Mix)

Suara Records

1:26:47

S2Por — Make Me Feel (Original Mix)

JOOF Recordings

1:29:19

Thomas Heckmann — Provide The Future (Dax J Remix)

Monnom Black

1:32:06

Psychosonic — Now Or Never (Original Mix)

Jotown Records

1:36:22

Eric Sneo — Holon (2021 Remastered)

Beatdisaster

1:39:47

Omformer — Mercury (Original Mix)

Space Trax

1:44:16

Blicz — Catharsis (Original Mix)

Taapion

1:48:29

Ferdinger — Hindsight (Original Mix)

Arts

1:50:23

Tiarnola — Isengard Unleashed (Original Mix)

Normative

1:55:16

Lifeforms — Velvet (Original Mix)

Iboga Records
Here's where you can listen to and download the podcast: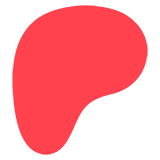 Patreon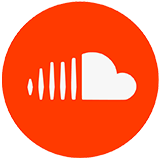 SoundCloud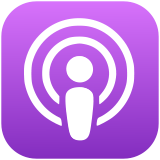 Apple Podcasts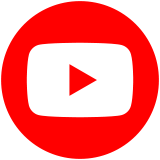 YouTube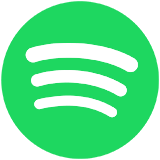 Spotify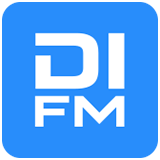 DI.FM