Psytrance bassline equalization
First of all, I want to congratulate you for your page, just I have known and I think magnifies your work, I have many years listening to psychedelic trance and producing few years.
I would like to have advice on correct equalization of a bassline, for example I have a bass in E-minor, consisting of two sounds from Trillian, which would be the low-middle and other sound top with a small noise Lo-Fi type, and I would like to know how to properly equalizes the low-medium hand, in the lower-middle and cut with a low-pass 12dB at 30Hz part and a Hi-pass above 800Hz. Around 82.4hz I enhanced a little with a narrow Q and reduced frequency around 164.8hz with a narrow Q, and really sounds good but I facinaria know if I'm actually doing the right thing.
Equalize the Kick is simple what I did, but I really would like to know that professionals do when equalize your bass line and kick. Usually at which frequencies you cut and what other is enhanced in the Kick and Bass? Broadly speaking. Greetings to your nation from Mexico
Sygnal
Good questions here. Equalization is probably the most common type of audio processing, and also one of the most controversial topics especially when it comes to equalization of a bassline.
Let's clarify one thing before we'll move forward. There is no such thing as "correct bassline equalization" because it's a matter of your goals, preferences and sub-standards: some basslines are dull and darker, while others could be punchy and clear. Do you like the outcome? Then you're doing the right thing!
Sometimes there are a few bassline layers separated by low-end and mid-high frequency range, and hence different equalization applies. Take a listen to these tracks and notice how different their basslines are:
As you see there are different EQ techniques even within every narrow sub-genre. So when talking about bassline equalization, we have to keep in mind specific reference or result that we're trying to archive. Nevertheless, I'll try to tell some general guidelines.
General approach
In general, I would advise trying to get desired sound before applying EQ. This alone is probably one of the most important things. For example, if a bassline sounds too bright while you'd like to keep it darker, you might want to put an EQ with High-shelf or even High-cut filter. But maybe you just need to slightly close the Cut-off filter envelopes in that particular synthesizer where the bass sound initially comes from? I'm not saying to completely skip the equalization, but sometimes it is not that really necessary.
EQ changes the wave shape, altering its timbre and harmonics, so keep in mind that too many EQs on top of the other audio processing devices in the chain can make your bass sounds over processed, and also cause phase issues.
EQ: Linear Phase vs. Minimum Phase
Practical examples
Okay, let's take a look at your particular case. You said, your bassline is in E key, and you "reduce frequency around 164.8 Hz with a narrow Q". I'm not sure if this is what you've tried to achieve, but in fact, you have reduced one of the key harmonics, which I would not recommend to do.
Someone may ask, how I found out the exact frequency of the harmonic? For those who wonder, there is a great tool called scale frequency chart that shows the exact frequency of each note. If you look at this chart, you'll see that 165 Hz is the 4th harmonics of the E note: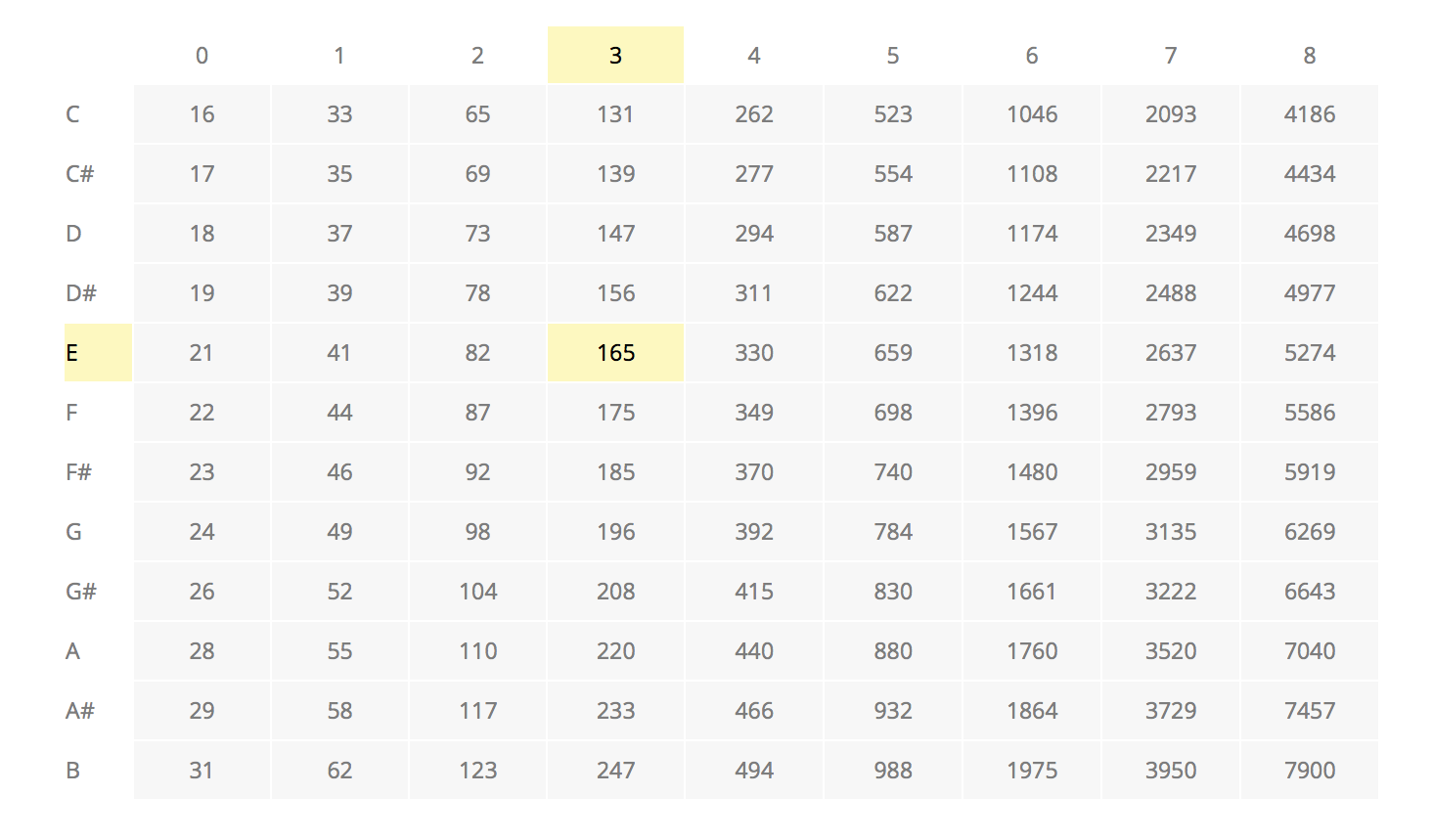 So rather than cut these frequencies off, usually I'm doing vice versa: I gently boost 3rd and 4th harmonics for about +2 to +4 dB to slightly emphasize the root key of the bassline. Sometimes I even cut those frequencies from the kick drum to win some space for the bass.

Then you saying that you cut above 800 Hz with a High-cut filter. Again, I don't know what kind of sound you're making, but I wouldn't recommend to do it either. I'm actually doing the opposite: typically I gently boost a mid-high range of the bassline with a wide grip.
If you listen to typical Psytrance bassline carefully, you'll hear that sharpness at the mid-high range. Here are some tracks with the bassline note in E:
Also, I prefer to cut those nasty frequencies at around 300~500 Hz to get rid of the "mud", get extra clarity and make it more punchy. This also gives more room to other instruments in the overall mix.
Expert's opinion
Basically, I'm not an audio engineer and definitely not consider myself as the most experienced music producer, so I came to an expert to help answer your questions.
I asked for expert's opinion of Milos Modrtinic, a Psytrance music producer and skilled audio engineer from Serbia. Here is what he says:
"EQing depends on from material you are working with, but some general guideline for balancing the two would be 'where the kick thumps, the bass ducks', this way you preserve the weight of the kick and clarity of the bass. If boosting of some frequencies is needed just to add more clarity, you can try the area around the second harmonic of the bass (low-mids) and mid-range of the kick, usually not more than +3 dB.


Milos Modrtinic is a half of Sideform and Makida projects.

He is signed on Iboga Records, and also runs his own imprint Transcape Records along with his teammates
My experience with cutting below 30 Hz is that I do it on the mastering part, so I discover that cutting in the mixing process is mostly phase related thing. But in the end, it matters how it sounds and if it translates to different systems correctly. And as for cutting above 800 Hz — I never do it, but if it is conflicting with a layer that has lo-fi upper content, I would rather use a high-shelf and bell cuts on a particular frequency."
I hope that helps. Other producers out there, feel free to share your bassline equalization methods in the comment box below, how do you treat it?