Press pictures updated
I have a special page for promoters and social media needs, where I post photos from my gigs in high resolution, and for the past few years, I have used a Dropbox feature called Showcase for this purpose – very convenient. Here's what it looked like: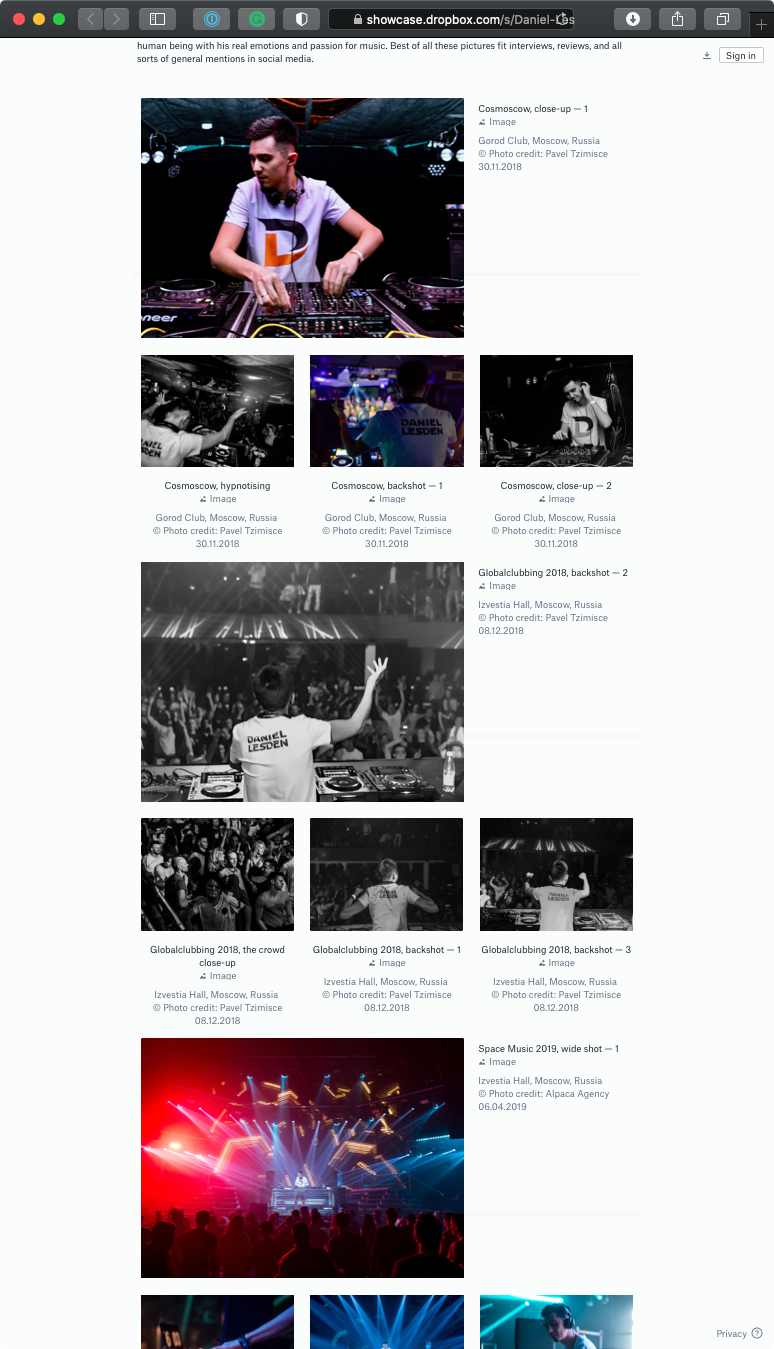 And completely by accident, I found out that on January 31 they're going to remove this feature. If you're a Showcase user too, you should pay attention to this. They didn't even send an email notification, damn it!
Anyway, I made up a similar page on my own site, and also made a little housekeeping by removing some older pictures and adding some fresh ones:
See it here: daniellesden.com/brand