What does "feat.", "vs." and "pres." mean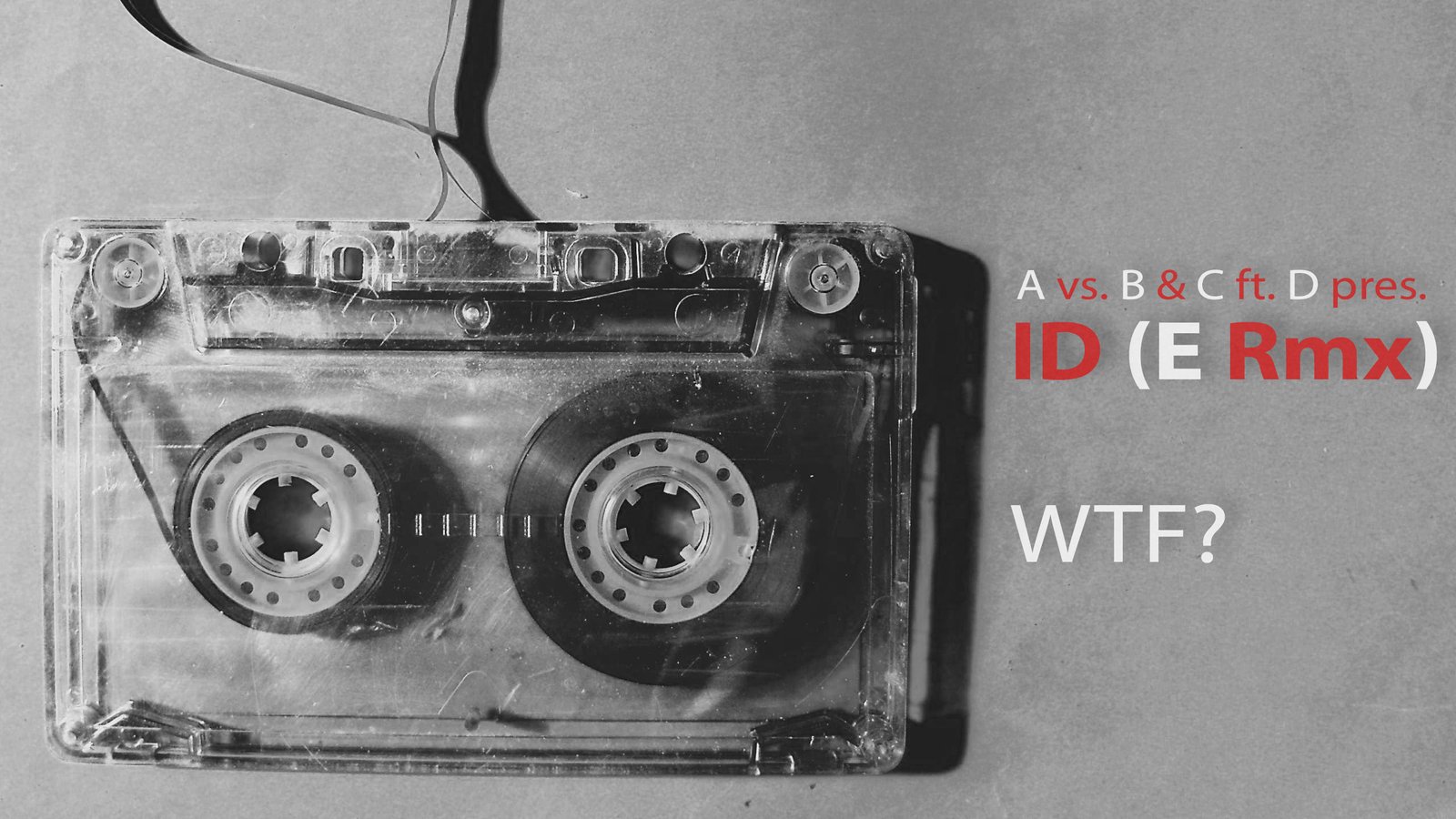 Hi Daniel, I have a question from the listener's perspective. What's the difference between "versus, &, feat" and other weird things in the track's name? I mean, if I listening to something like "A vs. B & C feat. D (E Remix)", and I would like to find similar tracks, which artist should I look into — A, B, C, D, or E?
To give a sense of context, here is what I'm talking about: Liquid Soul vs Zyce ft Solar Kid – We Come In Peace (Talpa Remix). I hope my questions is not too awkward for your blog :)
Laura
No worries Laura, there is nothing to be ashamed of, I'm sure many listeners around have the same question. Let's clarify those things:
| | |
| --- | --- |
| & | "And" is a collaboration between two or more artists with equal rights and contribution, i.e. they are co-producers. In other words, these artists made it together. |
| Vs. | Pretty much the same as above, except that versus also might be used for some sort of DJ battles where one DJ competes against another one. |
| Feat. | "Feat." stands for featuring, and usually, it means a short or guest appearance. A most common example would be a vocalist. |
| Pres. | Often used when artists present his new alias to the public, usually less known. For example, Sander van Doorn pres. Purple Haze – "Bliksem", where both of these are projects of Sander. |
| Rmx | A "remix" is a track altered by another artist, hence the name. That artist called a remixer. |
| ID | Sometimes you may see "ID" instead of a track title in DJs tracklistings. If you are curious about what does it mean and what it happens, I recommend reading detailed Max Graham's explanation. |
Now to the second part of your question.
If you like "Liquid Soul & Zyce ft. Solar Kid – We Come In Peace (Talpa Remix)", then I'd suggest checking out more of Talpa. In general, the remixer defines the mood of the track, so it's Talpa in this case.
I hope it makes things easier.