The importance of building a fan base
Or why you should have a solid online presence and be active in social media
I had this conversation in Telegram with Timothy recently, we've talked about his upcoming EP, the buzz that he's hoping to get, and his social media that clearly has a lack of activity. In this blog, I would like to emphasise the last one because it's one of the key components that glue everything together.
Many young producers think that once you get signed on a decent label and your track is out on Beatport, it somehow creates enough buzz allowing you to get an audience. And it's true at some point, however, this is only one part of the larger mechanism that doesn't work alone.
In today's world, music is a marketing tool that helps to reach career goals. I don't know your career goal Tim, so I'll assume it is having international gigs. Now let's try to put yourself in the shoes of a potential party promoter that would like to book you.
Let's say, a promoter is listening to your track on Beatport and think: "Wow, great music! I want to find out more about this guy". The next obvious step is to search your alias in Google hoping to find your website, social profiles, and any mentions. So he googles "Tim Bourne" and sees this: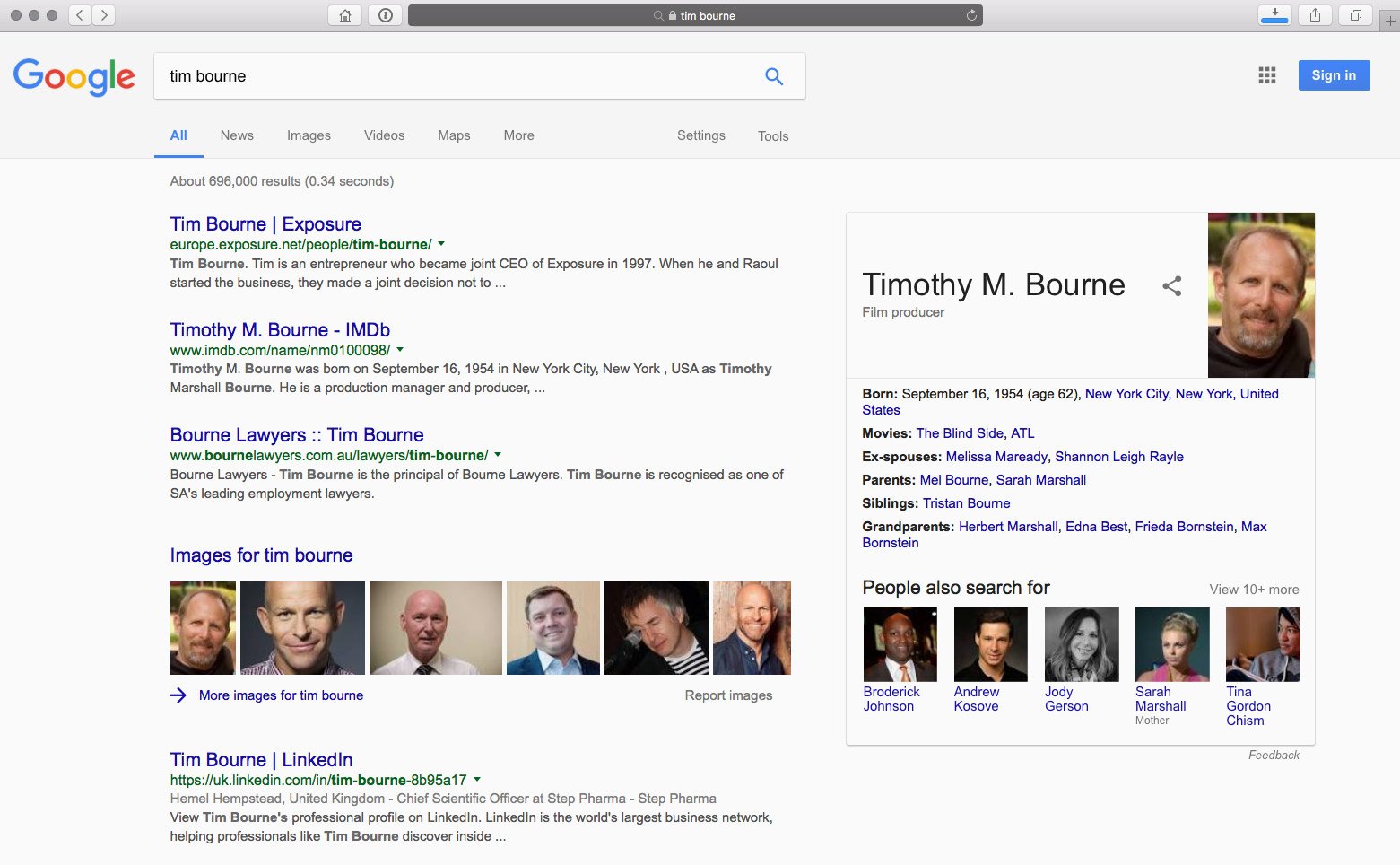 To see how search results would appear on someone's else computer, use "Private window" or "Incognito mode" in your browser
None of the top search results is relevant to you, and that kind of sucks. There is only one useful link at the bottom of the first page, your SoundCloud profile with just a hundred followers, which again doesn't have any externals links to your networks.
But let's assume that our potential promoter won't give up on this and he hunts your name within the Facebook search. Okay, your official artist page, he found in. Then he scrolls down the page to see your recent posts. And turns out, you had just four posts last year. Four!
If I would be that promoter, I'd think you either quit the career or you just one of those producers who simply make music "just for fun". And that's it, your potential lead is lost.
Moral of this story: as a music producer especially whose goals are international gigs, you have to build a solid online presence. It is your duty to build a fan base. And by that, I don't mean posting on Facebook all days long, but you have to provide your audience with some web space, some connection point whether it's a website, blog, or social media.
Online presence management, Wikipedia
Even if you locked yourself in the studio to work on the best track you ever made, tell about it, share it, give other people a reason to care. Otherwise, it's a path leading to the dark side: no public activity → no audience growth → no gigs → disappointment and quitting. I've been a witness how producers with absolutely fantastic music quit their career because of this, Anton Chernikov, Cosmithex, Whirloop are just to name a few.
On a contrast, look at successful artists' social accounts, they share pictures, blogs, and status updates daily (or at least few times a week) because they know it's an important part of their work too. Don't be confused, such activity on social media is not done for an entertaining purpose. By sharing you give people a reason to care, you build a relationship and that naturally helps your name spreading.
As for your questions on what should you post (and whether it's worth to find a person who would help you with this), let's talk about it next time.
Watch also: Why music alone is not enough (Vlog)