Instant messengers vs. email for business communication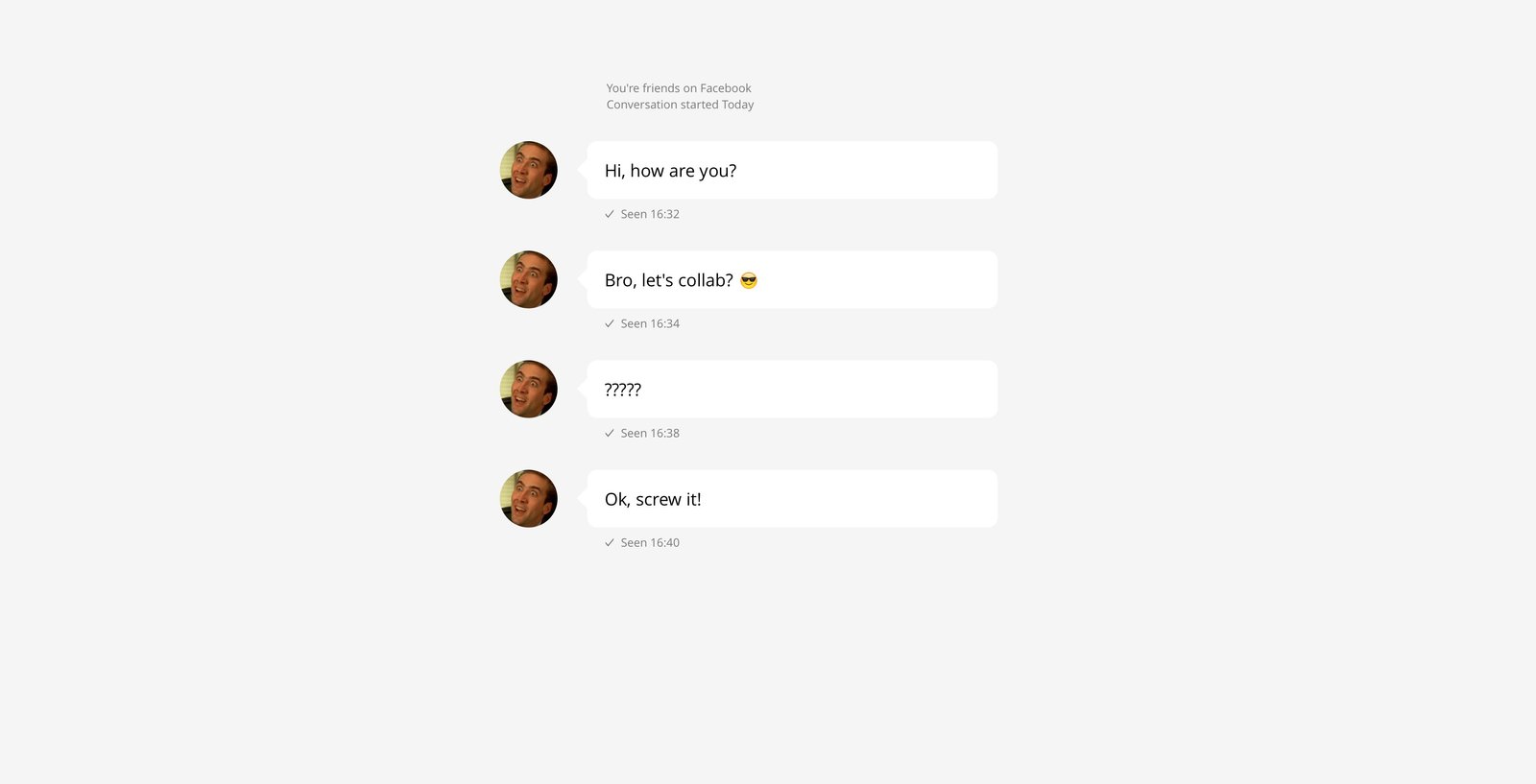 What's the best way to reach out to some artists to ask for a collab or a remix? Should I seek out their private accounts to get a more personal talk or you'd suggest using official contact via their managers etc?
Craig Peterson
Craig, I'd like to discuss the topic of "messengers vs. email" in general, regardless whether you want to reach out some artist to speak about remixing, or send a promo to a DJ, or send a demo to a record label. And obviously I can't speak for everyone, so I'll tell you about myself.
Every time someone sends me a private message on Facebook, SoundCloud, HearThis, Google+, Twitter, Skype, VK, or Linkedin, one of the two things happens. Either I don't see this at all because the service hides it from me, or I don't have time to reply right now, as a result making this message lost forever.
That's the general problem of all instant messengers. They demand your attention here and now, and you never know for sure how long this chat will take especially when you see a message with nothing but a "Hi, how are you?". I do chat on Facebook and Telegram occasionally, though, it's rather an exception for very few persons.
Also keep in mind that having all important conversation on Facebook or any other website is very risky. If your account gets stolen or blocked, you'll lose access to all of your chats as well. If the person with whom you had a conversation with decided to remove his account, you'll lose that chat as well (that happened to me once). That is why I have a principle: don't rely on social networks.
A website vs. Facebook for musicians
Email is different.
I can read a message and mark it as unread to reply back later without getting "read" status by the person on the other side, making him think I've read it and ignored.
I can write a draft while offline and it'll be sent automatically as soon as I get the internet. I can set a reminder to reply to that particular email using third-party apps like Wunderlist or Apple's built-in Reminders. I can add inline pictures in the message body, and add a hidden recipient in BCC if needed.
And at last but not least, I can flag, label, and organize messages by folders wherever I like. When you get a hundred incoming messages per day, email is the only realistic way of keeping them organized. All of these things make email a clear winner for business communication. Remember, time is the most valuable resource.
So next time when you would like to send me a demo or just say hi, please drop me an email, I read every single one.
On cover image: a slightly exaggerated example of a typical conversation over instant messengers.