How to make 432 Hz tuning in Ableton
I'm new to Ableton (switched from Logic), and I'm looking for a way to pitch tuning down to 432 Hertz. Is there some sort of global project settings for that in Ableton?
Vitaliy
I use standard "A440" pitch in my productions, so, to be honest, I don't know much about 432 Hz tuning. As far as I know, there is no built-in way to change global pitch in Ableton unlike of Logic. However, there are some tricks that might you find useful.
First things off, there is a Max For Live plugin called "Microtuner". I haven't used it myself, but according to its description and users comments, it should work exactly as you need — just put it on a MIDI-channel, and your synthesizer's pitch will be tuned to 432 Hertz automatically.
Max for Live allows to build instruments and effects for use within Ableton Live, and it comes bundled with Live Suite edition
Method number two requires some preparations, but in my opinion it even better.
Open a synthesizer or plugin you're using, find the oscillator pitch section, and tune it down to -32 cents in Fine tuning knob. I'm using Sylenth1 in this particular example:
Cent is a 1/100th of semitone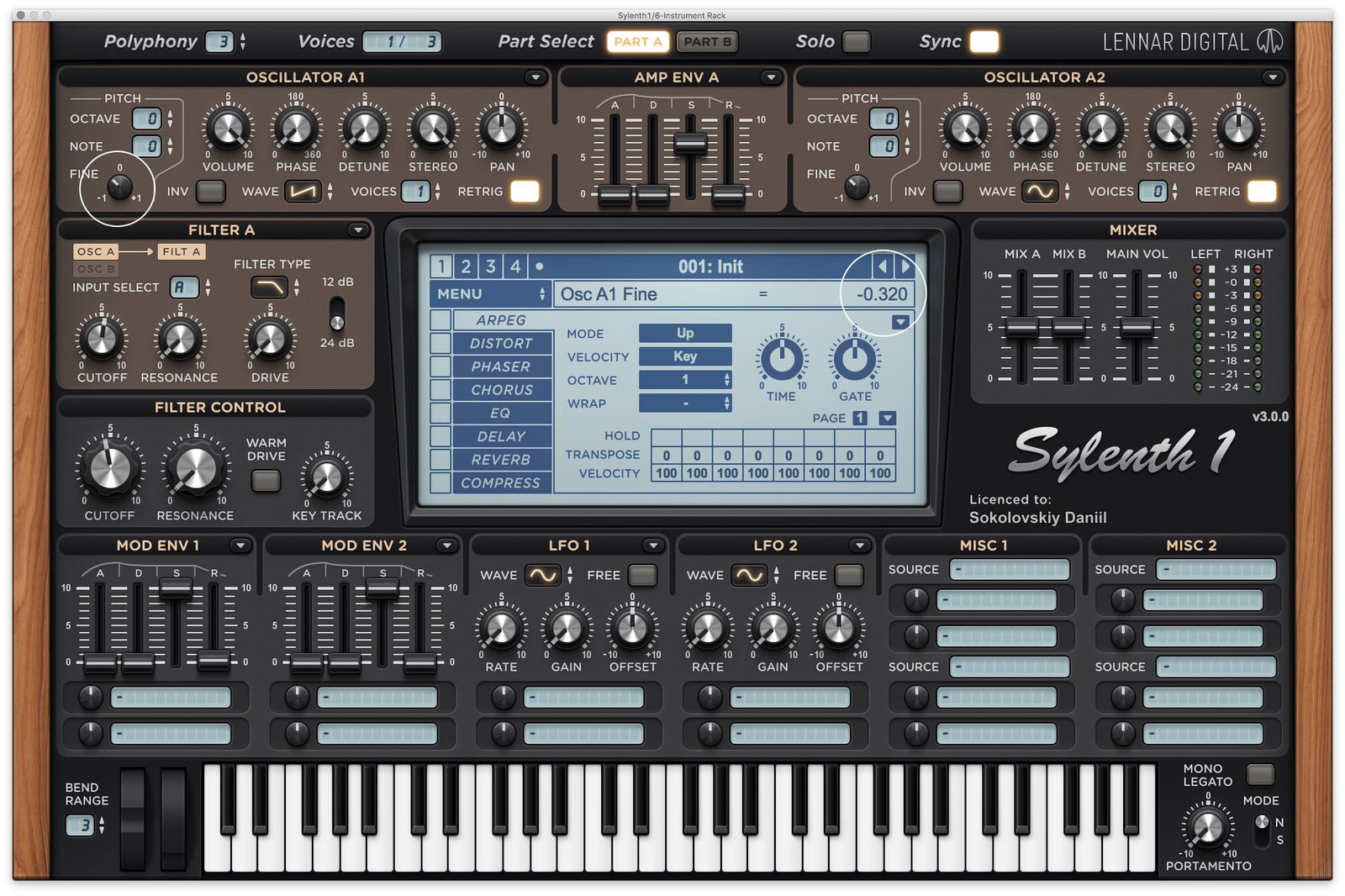 Do this for all other plugins, including Ableton built-in devices like Sampler, Simpler, Operator and more.
Then from here, you have two options. You can either save it as device preset by clicking on the disk icon on the top right:
... or just save as default preset for this particular device: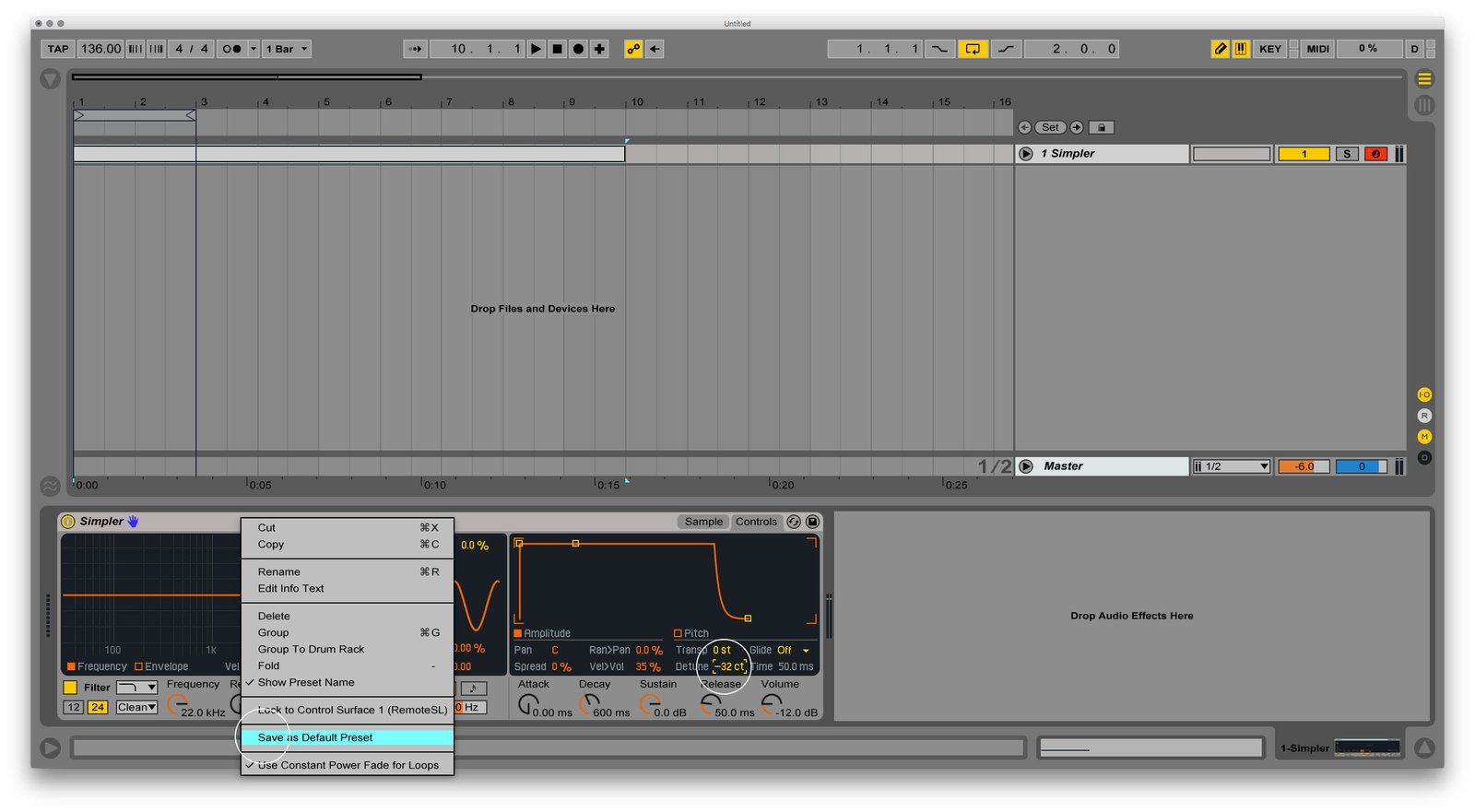 Let's say, if you'll save tuned Simpler as a default preset, every next time you'll add a new instance of Simpler, it will come already with 432 Hz, i.e. with -32 cents. As easy as possible! I would advise sticking with that option.
Default presets in Ableton Reference Manual
Fellow producers out there! How do you tune your plugins? And what do you think about 432 Hz tuning in general as an alternative to the standard pitch? Share it in the comments box below.