How to fit kick and bass together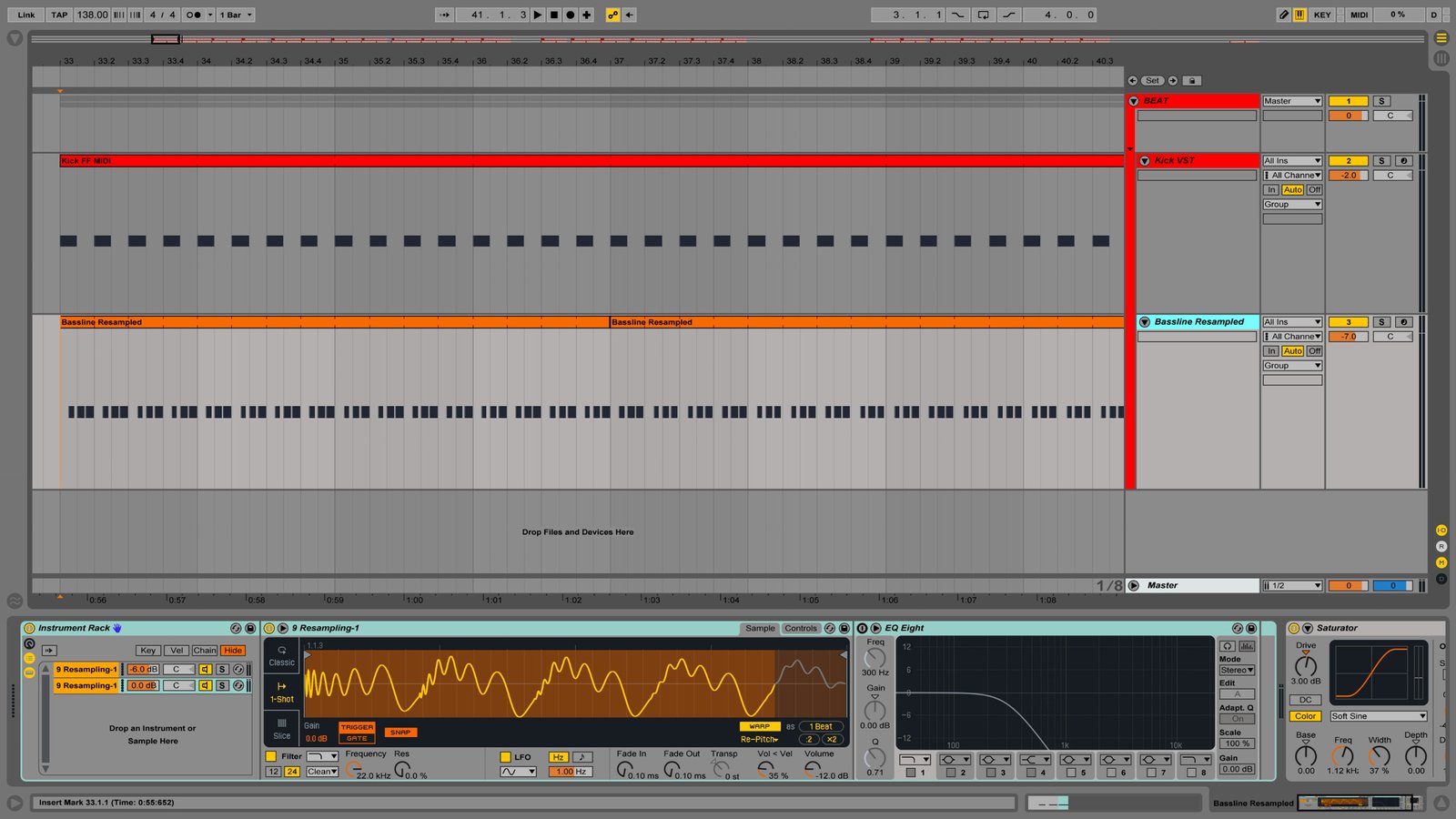 Hi Daniel! This question is the biggest problem for me when producing psytrance music, how do I make my kick and bass fit together? I have a decent bassline but it really seems to go along the kick, I have used an entire kick sample pack and no one make sense together with the bass, is it the EQ, comp? The initial attack freq? This frustrates me a lot, hope u can help me :D
Alberto
First things first, make sure to use a proper kick sound in the first place whether it's taken from a sample pack or you making your own sound from scratch. Psytrance sub-genres has very strict sub-standards on that matter, you can't make a Progressive-Psy using a Goa Trance kick, neither make a Darkpsy using Full-on kick: they all have different transient, pitch, body, length, and overall character.
Compare these kicks, for example:
Another crucial thing is the mixdown, or simply the volume balance of kick and bass relative to each other. Although bassline plays a very important role in any Psytrance track, the kick drum is actually the loudest element. To be more specific, I would suggest setting your kick drum level at 2-3 dB higher than the bassline.
At last but not least, the EQ. Usually, I gently cut the kick at the frequencies of the key bassline harmonics. Let's say, we have a bassline in A, which means its harmonics would be at 55 Hz, 110 Hz, and 220 Hz (in 440-tunning). In this case, I would slightly cut these frequencies from the kick to give bassline a little bit more space in the mix, just –1-2 dB with a narrow bell-filter.
Psytrance bassline equalization
Sometimes I also use Ableton's built-in Glue Compressor on the kick and bass group to slightly "glue" them together, but the compressor is a tricky device that can easily ruin your sound, so I wouldn't recommend doing that unless you know what exactly want to achieve with it.
That's pretty much it. You can hear the outcome in my productions.
Fellow producers, how do you fit kick and bass together? Post your routine in the comments box below.