Rave Podcast 079
Special guest of the month: Beat Bizarre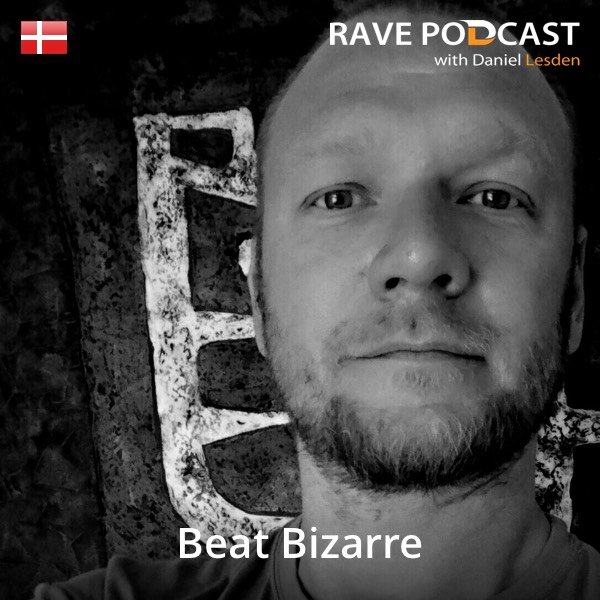 Rave Podcast December edition is up online on the main website, SoundCloud, and iTunes.
I'm really honoured to have Mr Beat Bizarre (Iboga Records) as a special guest for this month's show, I love his music since his album "Somersault Industries" released back in 2005 and he still delivers an outstanding hypnotic, tripy Progressive Psytrance.
This episode also features new tracks from Subliminal Codes, Waveform, Sideform, Suduaya, Artificials and more, including an exclusive preview of my new single "Arrival" that is coming out on Digital Om Productions on December, 19.
Tracklisting
| | |
| --- | --- |
| 0:00:00 | DJ Jon Doe – Drastic Comedown (Komm Unity TW Remix) |
| 0:03:52 | John Gibbons – 1984 (Full Tilt Remix) |
| 0:04:50 | Ivan Nikusev – Aurora (Relaunch Remix) |
| 0:07:58 | Subliminal Codes – Acid Memories (Original Mix) |
| 0:12:17 | Atmos – Soundglider (Yestermorrow Remix) |
| 0:17:04 | Waveform – Hallucinations (Original Mix) |
| 0:18:57 | Tripy – Chemical EQuation (Original Mix) |
| 0:24:07 | Sonic Entity – Superposition (Original Mix) |
| 0:29:01 | Emok & Suntree – Catching the Moment (Sideform Remix) |
| 0:34:23 | Zorak – Futuristic Portal (Original Mix) |
| 0:36:43 | Artificials – Human Emotions (Original Mix) |
| 0:41:21 | Suduaya – Spirit World (Original Mix) |
| 0:46:02 | Sean Tyas – Matter Of Time (Original Mix) |
| 0:52:01 | Nertum – Perpetual Science (Original Mix) |
| 0:55:42 | Daniel Lesden – Arrival (Original Mix) |
Guest mix by Beat Bizarre
| | |
| --- | --- |
| 1:01:25 | Beat Bizarre – Magical Realism (Original Mix) |
| 1:10:44 | Beat Bizarre – Red (Original Mix) |
| 1:18:51 | Beat Bizarre – Tarantismus (Original Mix) |
| 1:24:16 | Beat Bizarre – Aphrodite's Drop (Original Mix) |
| 1:29:11 | Beat Bizarre – Antikythera Mechanism (Original Mix) |
| 1:38:32 | Beat Bizarre – Chrysanthemum (Original Mix) |
| 1:43:30 | Beat Bizarre – Pure (Original Mix) |
| 1:48:37 | Beat Bizarre – Abrikosmos (Original Mix) |
| 1:54:00 | Ambush – RetroCinema (Beat Bizarre Remix) |