The most idiotic content protection system
Today I tried to upload my guest mix recently aired on Tenzi FM to Soundcloud, and that is what I've got: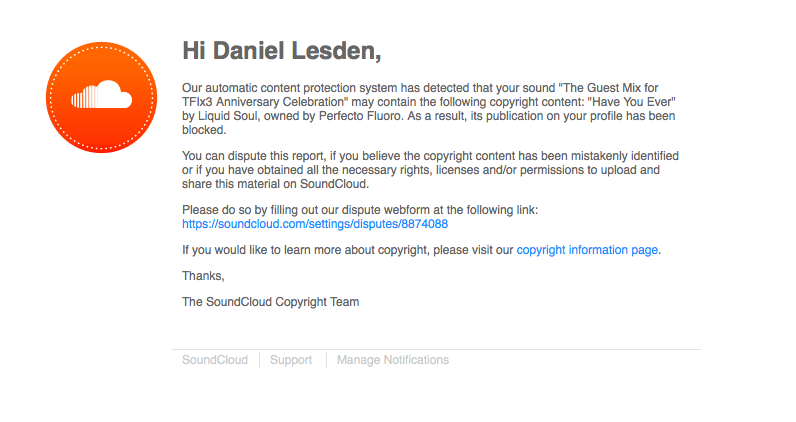 Of course, I contacted the label manager. Of course, I sent the dispute form. But with no additional email notifications, they just closed my case:

So, I'm a DJ, with a legal copy of the track, with written permission directly from the label manager, still got my set blocked because 'Our automatic content protection system has detected that your sound may contain the copyright content'. Stupid robots!
I love Soundcloud as a sound sharing platform with a beautiful design, but seriously, guys, your content protection system just sucks!