The bridge technique in DJ mixes
Hi Daniel. I follow your advice about harmonic mixes and it helps a lot. I have a quick question: how would you mix two tracks if they share a similar feeling and you really want to put them in a set, but they have different harmonic keys? Would you sacrifice harmonic mixing to keep the vibe going?
Timothy Huff
Timothy, harmonic mixing is not a rule, you have to trust your ears and instincts. If the mixing doesn't sound right, you probably should find another track to mix with.
But sometimes you may really want to mix some tracks with a similar vibe while they aren't quite compatible for different reasons: because of different tempos or rhythm structures. And I'd like to tell you about a technique which I call "the bridge".
February's Rave Podcast edition was quite special as it was 5 Year Anniversary, so I've decided to play two of my all-time favourite tracks from the '90s:
I wanted to make a slow-paced mix allowing each track to reveal it beauty rather than instantly switch one track to another one.
The problem was that different elements with different stress patterns drove these two particular tracks. On top of that, the key of the second track is one semitone lower than the first one, as the result, it would give a not-quite-pleasant transition.
In other words, this wouldn't work:
Luzon → Age Of Love
To solve this, I've decided to put one more track in between. But not some random track, it had to be very specific. On the one hand, it should keep the original vibe going rather than drag it into another direction. On the other hand, it should have some common elements of both tracks and prepare the ground to become a bridge between these two.
Luzon → The Bridge → Age Of Love
Here's a screenshot from my Ableton project that sums it up visually: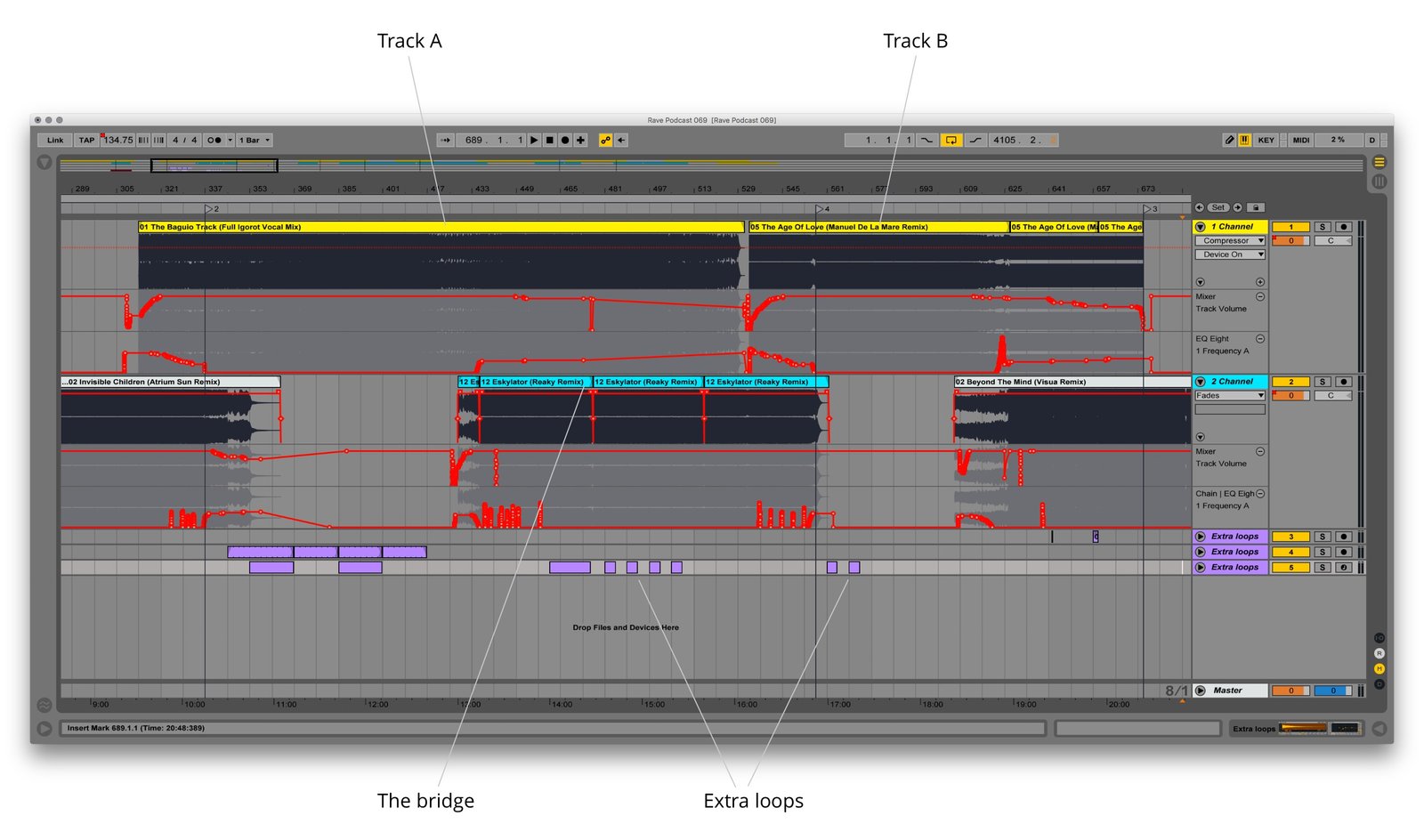 Note how "the bridge" overlaps Track A, it almost didn't sound by itself. You may also notice that the bridge is chopped in several pieces because I didn't need its breakdown and climax; basically, I just looped the intro.
As you can hear, this bridge keeps the original vibe and haunting vocals while bringing a new drive in the lower spectrum and percussions which will also appear in Track B.
Here's another, more fast-paced example. This time, I wanted to put Thomas Datt's "The Psychonaut" at the end of the mix but its bassline didn't quite fit the bassline pattern of the previous track. So I've put one more track in between, "the bridge", and mixed it on a triplet grid.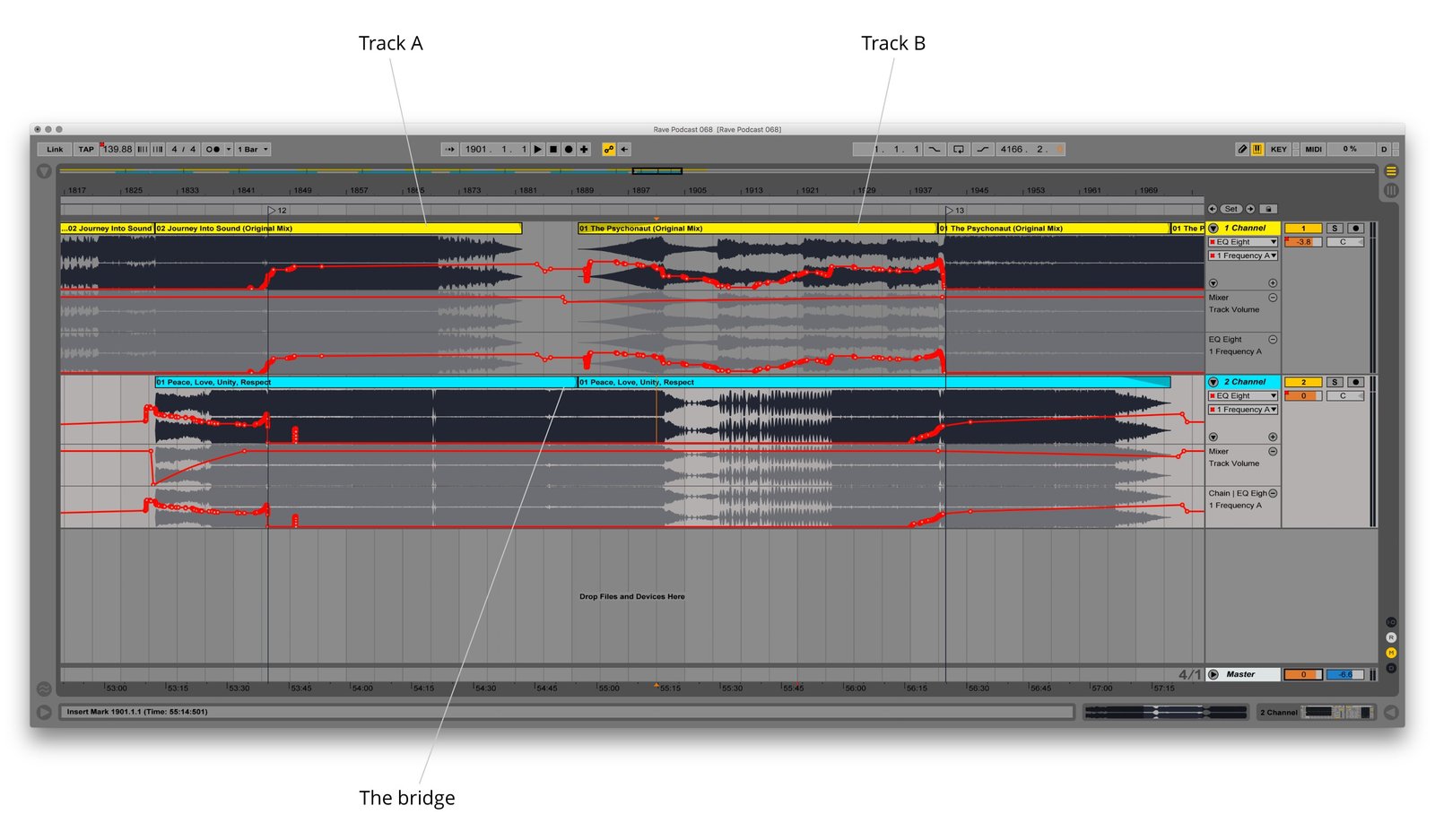 I've been using this technique for years, and you can hear much more examples in my mixes, live sets, and radio show.
I hope it helps.