A collaboration with Enlusion in two versions with remixes from Fuenka, Facade, and Cosmithex.

Planisphere, Rich Curtis, Dosem, Matt Lange, Drunken Kong, Sasha Carassi, a premiere of my collaboration with Enlusion and many more.

10th-anniversary three-hour special episode!

Another experiment that blurs the boundaries of musical genres.

For the guest mix, I selected my recently favourite dark tracks, many of which I have already successfully tested in my sets, as well as my fresh productions

Don Ruijgrok, Basil O'Glue, Sasha Carassi, Alex Stein, Ectima, Reaky, Flutlicht, and more.

It was indescribably nice to get back behind the decks after a long break, but it was even nicer to see so many beautiful people

The Digital Blonde, Relaunch, Enlusion, Monococ, Drunken Kong, Stiv Hey, a brand new track from myself, and more.

Yeadon, Trilingo, Scanfix, Spektre, Cosmithex, Joyhauser, Whirloop, and more.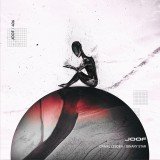 A new single on JOOF Recordings.