The other day I posted a short message [on the banned social network]: "It's been a while. How are you doing?

I almost stopped browsing (and posting on) social media. Feels great!

This month you'll hear not only the usual Rave Podcast from me but also two guest mixes. The first one is in a week, I'll write more details about it soon

An early New Year's present to myself — acoustic panels!

The most exciting day is release day! Today my new single Binary Star is being released, and for the occasion I even took a picture from the studio.

The gigs have been postponed, the industry is unknown when it will recover, the future is uncertain. Would that seem like a sign to stop making music? Weirdly enough, I made exactly the opposite conclusion and once again made sure that I chose the right thing for me.
A lot of interesting things are planned for the coming months, and in general 2020 looks nice so far, especially given the Open To Close and Skazka a few weeks earlier
After playing my recent Open To Close set, a few people asked how can I stay so energised playing such a long set, especially dancing hard in the DJ booth...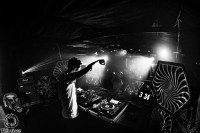 Important message to promoters, labels, and fans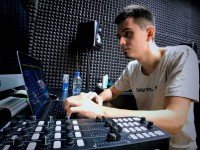 It's been almost two months since I've put Rave Podcast on hold and said that I won't be as active in social media as I usually am...