Best of labels series
On Spotify, I have a special playlist where add all tracks played on Rave Podcast. I also have the "best of my sets" playlists series with some of the favourite tunes from my Dj collection. And I also have playlists for each subgenre of my Psytrance Guide!
But I decided to go even further and put together playlists of my favourite tracks from important record labels I follow, like, and take inspiration from: JOOF Recordings (who would've guessed!), Forescape Digital, FSOE UV, Mistique Music, Iboga Records, Hooj Choons, Platipus Records, Anjunadeep: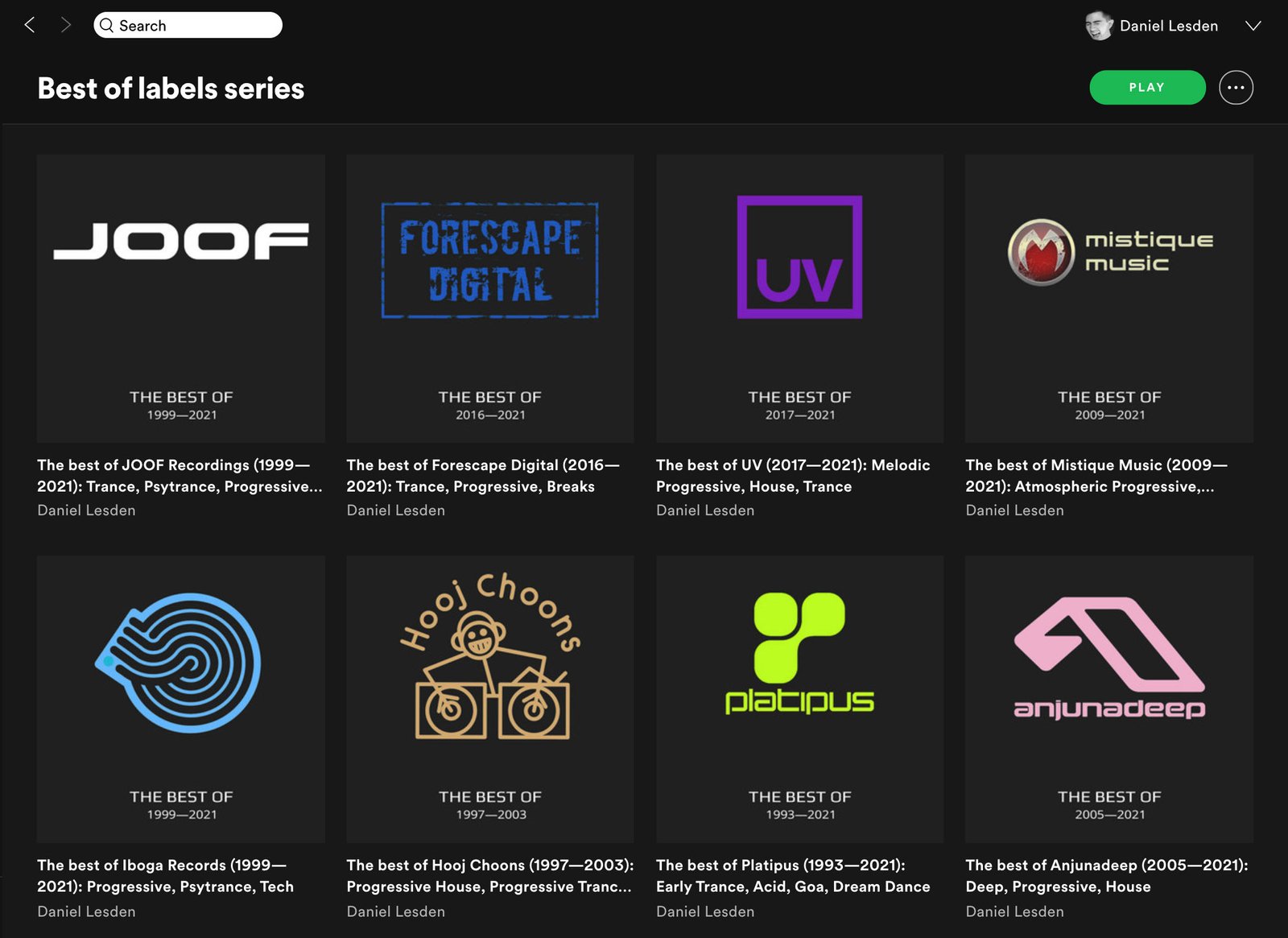 The list is definitely not complete and will grow over time, but even now there's already quite something to listen to: from oldschool to modern sound, from sensual to dark vibe, from slow-paced progressive groove to the most furious rhythms.
I'll be glad if you discover something new or just enjoy some nice with these playlists.
Listen and save it to your collections:
spotify.com/user/daniellesden