🇷🇺 Moscow, February 8, 2020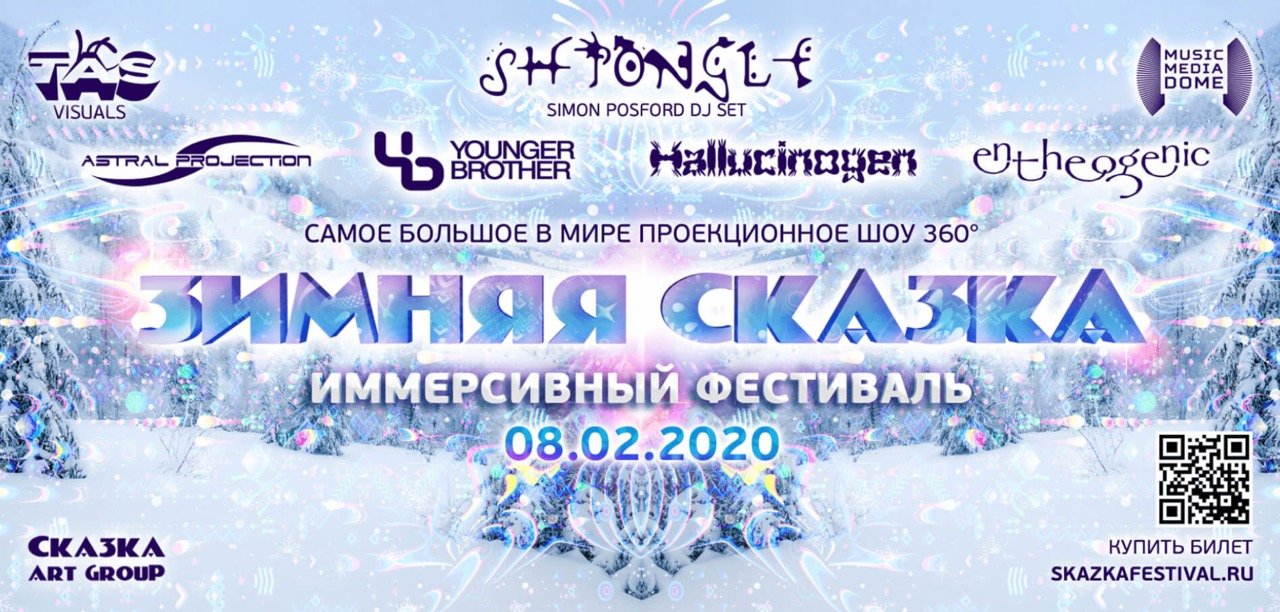 I am pleased to announce that I will perform at the festival of electronic music, Skazka, headliners of which will be the most talented musicians and my longtime idols – Simon Posford and Astral Projection.
The festival organizers take the event very seriously and together with the team of Music Media Dome and Austrian visual artist TAS create the world's largest 360˚ projection show. There will be an epic musical and visual event.
Tickets and info at skazkafestival.ru.
P.S.
— Are you gonna play Psytrance?!
— Nop. Techno!
— Whaaat? Techno at Skazka?!
— Yes! :-)