Rave Podcast 122
February 2021. 10-year anniversary!
New Rave Podcast episode is already available on Soundcloud, YouTube, in the Spotify playlist, and on Patreon (with direct downloads, higher audio quality, RSS feed, no voice-overs, and more goodies).
Wow, that was quite a journey, isn't it? Ten years, I can't believe it!
This special three-hour episode includes a lot of my all-time favorite tracks, which I think perfectly sums up the whole point of the Rave Podcast — to share with you high-quality underground music.
Make sure you give it a listen:
0:00:00

Cloower Wooma — Blot (Original Mix)

Blue Tunes Records

0:02:21

Luminesce, Miika Kuisma — Wave Of Life (Original Mix)

JOOF Recordings

0:05:10

Kostya Outta — Breathe (Original Mix)

MNL

0:08:20

Ewan Rill — Alchemist (Original Mix)

Bevel Records

0:10:57

Ioan Gamboa — Karla (Soulwerk Remix)

Replug

0:14:35

Mike Griego — Solaris (Original Mix)

Replug

0:21:01

Thnk, Pim Kos — Ominous (Extended Mix)

Thnk

0:24:19

Don Ruijgrok — Melt (Original Mix)

Driving Forces Digital Series

0:26:59

Pablo Gargano — Winter Funk (Original Mix)

JOOF Recordings

0:29:20

Solid Stone — Get On My Vinyl (Original Mix)

Coldharbour Recordings

0:32:20

Rick Pier O'Neil — Back To Scream (Original Mix)

JOOF Recordings

0:36:23

Atrium Sun — Breath Of Heaven (Original Mix)

Mistique Music

0:40:40

Johan Gielen — Say My Name (Tech Mix)

High Contrast Recordings

0:44:10

Breeze, Quadrat — Hurricane (Relaunch Remix)

Mistique Music

0:47:11

Drumcomplex, Roel Salemink — The Box (Alex Di Stefano Remix)

Baptism

0:51:12

Mathov — Nabrisa (Ettica Remix)

JOOF Aura

0:54:28

Klaark, Sisko Electrofanatik — Onium (Original Mix)

Gain Records

0:57:44

Spartaque — Twin (Original Mix)

He-Art

1:01:14

Sasha Carassi — Hanger (Original Mix)

Driving Forces Recordings

1:04:59

Clint Stewart — Breathe (Timmo Rework)

Terminal M

1:10:14

Matt Lange — Blackest Balloon (Original Mix)

mau5trap

1:14:34

Tactic Tech — Angels (Original Mix)

Drumlore

1:17:18

Vibrasphere — Waveguide (Original Mix)

Tribal Vision

1:19:55

Age Of Love — The Age Of Love (Manuel De La Mare Remix)

542

1:21:43

Ozan Kanik — Back Ally Rally (Don Ruijgrok Remix)

Gastspiel Records

1:25:40

Rex Mundi — Perspective (Original Mix)

Cyber Records

1:29:07

00.db — Sasha Watching The Stars (Original Mix)

Fektive Records

1:32:33

Gabriel Moraes — Opposite (Original Mix)

Bassic Records

1:36:45

Vibrasphere — Morning Breeze (Atmos Remix)

Digital Structures

1:40:11

Cosmithex — Polarity (Original Mix)

Forescape Digital

1:44:36

Perfect Stranger — W (Klipsun Remix)

Iboga Records

1:46:49

Beat Bizarre — Magical Realism (Original Mix)

Iboga Records

1:49:49

Kalden Bess, UNDFND, PRML — Primary (Original Mix)

Ground Factory Records

1:52:57

Rudosa — Dreamland (Original Mix)

Suara Records

1:55:49

Goncalo M — Lord Of Chaos (Original Mix)

Global Techno Movement Records

1:57:42

Sopik — BN002 (2020 Edit)

Finder Records

1:59:48

Lukas Firtzer — Excessus (Original Mix)

Exhale

2:03:26

Marco Bailey — Days Of Yore (Original Mix)

Materia

2:06:35

Radiotrance — Tranceformation (Original Mix)

Uplifto Records

2:10:18

Klangkuenstler — Engelsblut (Original Mix)

Exhale

2:14:28

David Moleon — Ovalo (Original Mix)

Patterns

2:16:18

Manmachine — Synthesize (Original Mix)

Yellow Sunshine Explosion

2:21:23

Outsiders, Sphera — Matter Of Fact (Original Mix)

Iboga Records

2:24:49

In Verruf — Too Much DMT (Original Mix)

R – Label Group

2:27:24

Sonic Entity — Fabric Of The Universe (Original Mix)

Expo Records

2:30:15

Steve Birch — See Through (Original Mix)

JOOF Recordings

2:34:36

Art Of Trance — Turkish Bizarre (DBA Remix)

Platipus Records

2:38:29

Ron Impro — Indian Rave (Nuwa Remix)

Ithica Records

2:42:09

Lyktum — Mindfulness (Original Mix)

Iono Music

2:44:40

Mac & Monday — Yoruba (Original Mix)

Borderline

2:50:09

Brainchild — Symmetry C (Original 12" Mix)

Eye Q Records

2:53:27

Dyen — Fantasy (Original Mix)

Exhale

2:55:55

Vini Vici — Trust in Trance (Astral Projection Remix)

Iboga Records
Here's where you can listen to and download the podcast: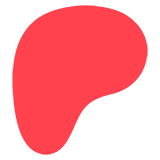 Patreon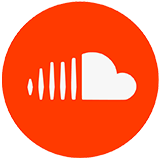 SoundCloud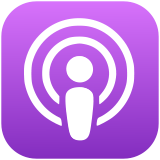 Apple Podcasts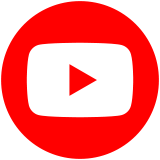 YouTube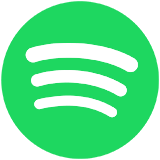 Spotify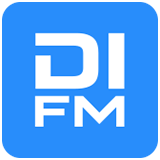 DI.FM