Open To Close 2022
🇷🇺 Moscow, October 1, 2022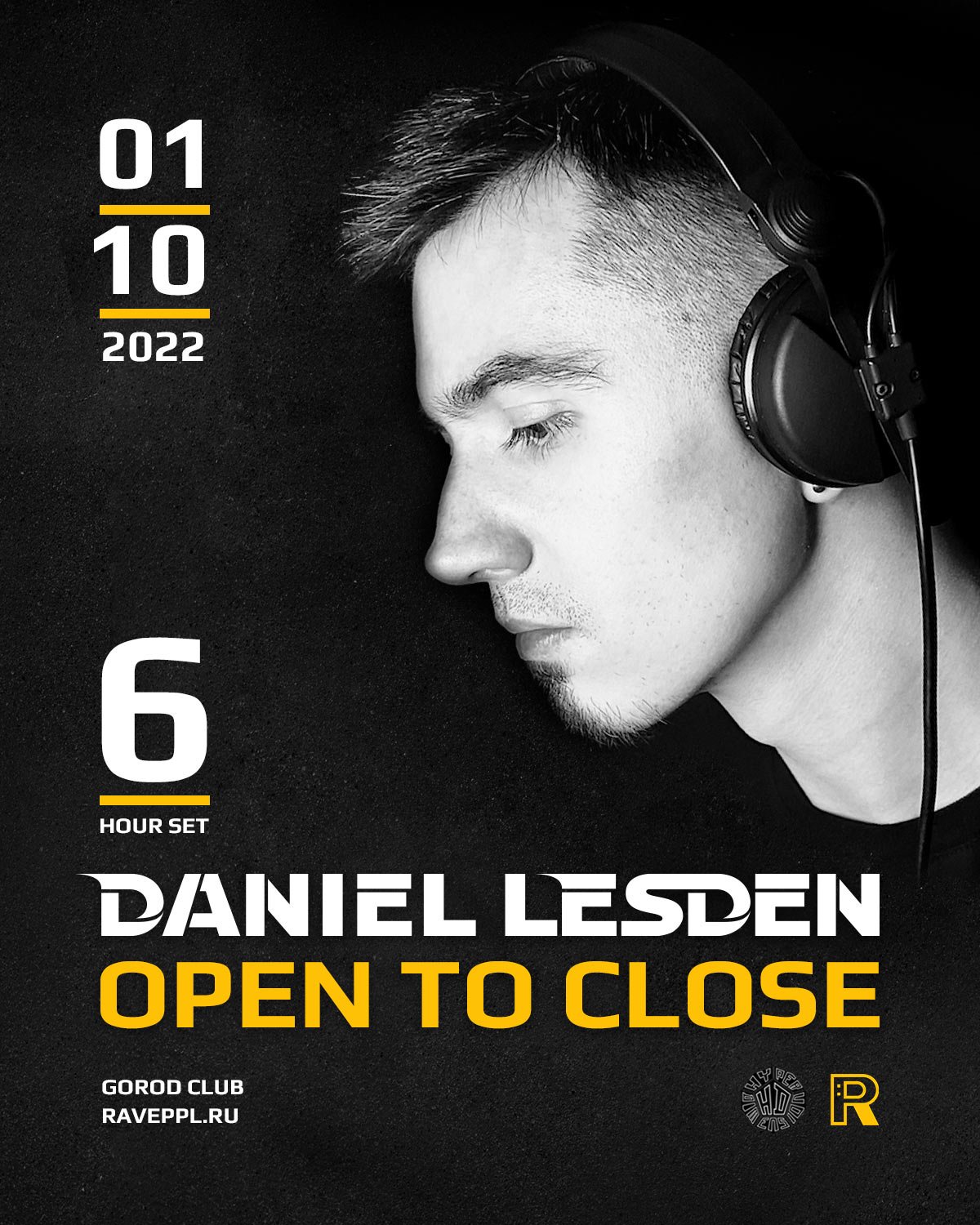 This fall, I'll turn 35, and it will also be my 10-year anniversary since the beginning of my musical career. So I thought the best way to celebrate these two events would be to come together and dance heartily to our favourite grooves. Of course, with me as DJ for the whole night!
Open To Close is my personal favourite type of DJ set. First, it's unusual: not many DJs play six-hour sets. Secondly, the DJ is not limited by anything but his own music collection. Thirdly, it creates a completely indescribable vibe during such a set: just look at what a blast it was at Open To Close in 2020 and 2019! (There was no event in 2021 because of the covid lockdowns, so this year we're having double the fun.)
Speaking of vibe, the promoter and I decided to put the DJ table and equipment right in the middle of the dance floor, like in the best traditions of the legendary Boiler Room series. This means that not only we will be experiencing emotions from the music together, but we'll be literally on the dancefloor together, rocking side by side all night long. Particularly curious ones will be able to peep at what exactly I do behind the equipment :-) See what it could look like, on a more chamber scale, though. Even though I am a hardened introvert, I found this idea very exciting, so I accepted the challenge.
We've made a special event page at raveppl.ru where you can find music examples of what you can expect from me on this night, as well as other helpful information, so please be sure to listen and read.
October 1, Moscow, Gorod Club, 6-hour Open To Close set. Limited edition of early birds tickets is available now: