6-hour DJ set from Open To Close @ Guru Bar, 25.01.2020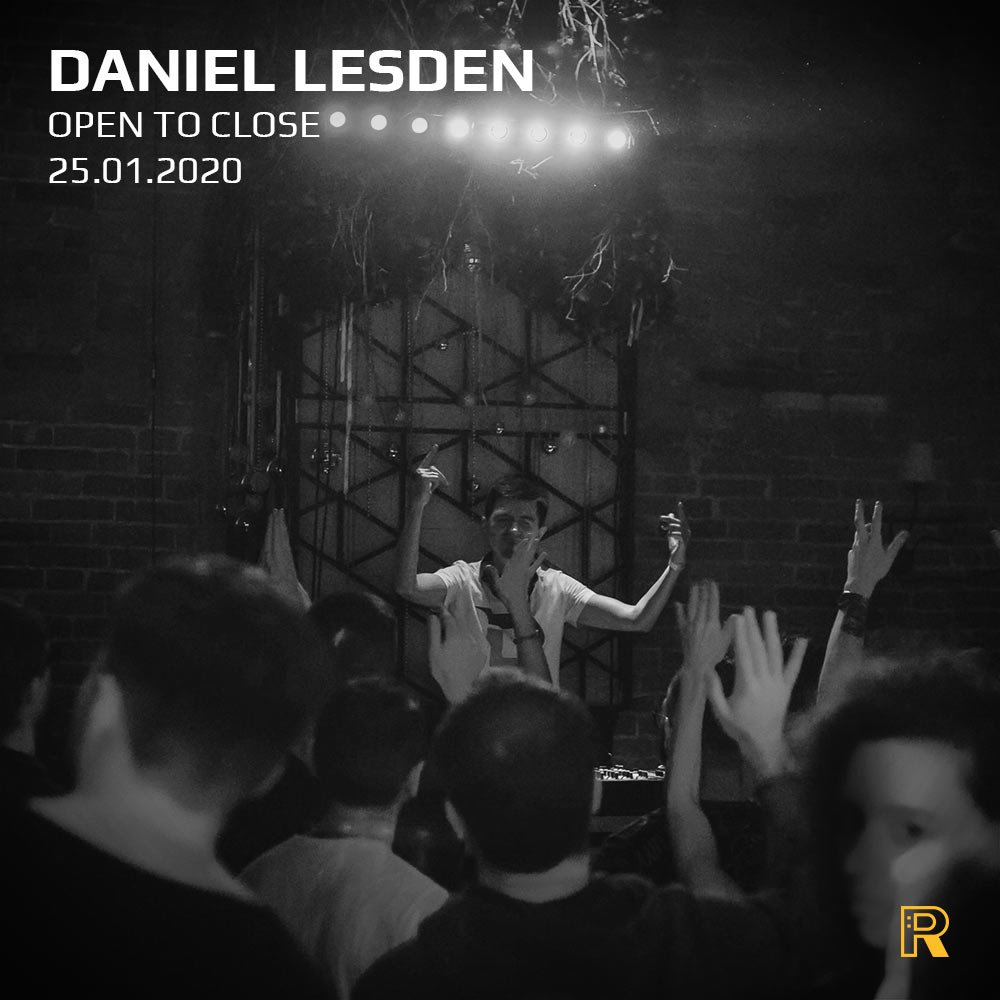 Wow, Open To Close last Saturday was on fire!
I feel very grateful for being able to play the music I love and get such an amazing response from the crowd for every track and twist I played during this 6-hour set. Thank you everyone for your support, dances, and smiles. Also, a massive thanks to Rave People team for making it happen.
For those who weren't able to join us that night, here's my full 6-hour set available on SoundCloud to stream and download. Enjoy!
0:00:00

Matter, Universal Harmonics — Re Entry (Original Mix)

Particles

0:06:20

Golan Zocher, Mila — Shush (Alex O'Rion Deep Dub Mix)

Clubsonica Records

0:10:01

Anton Maiko — Luna (Original Mix)

Deepersense Music

0:14:44

Sealine, Stereo Underground — Flashes (Gai Barone Remix)

FSOE UV

0:18:56

Matter — Indica (Original Mix)

Replug

0:24:09

Dosem — All Locations (Original Mix)

Anjunadeep

0:27:48

Collective States — Azumi (Original Mix)

Selador

0:30:57

Chris Sterio — Zen (Matter Remix)

Balkan Connection

0:35:37

D-Nox, Kalil — Stingray (Paul Thomas & White-Akre Remix)

FSOE UV

0:40:18

Daniel Lesden — Breaking From The Shadows (Original Mix)

JOOF Recordings

0:44:58

ID — ID

JOOF Recordings

0:50:55

Andre VII, Jaaw — 303XX (Original Mix)

Sincopat

0:55:34

Andromedha — Perpetuum (Original Mix)

JOOF Aura

0:59:10

Rick Pier O'Neil — Tys (Original Mix)

Forescape Digital

1:02:00

Cyan Aura — Distortion (Original Mix)

IbogaTech

1:06:38

Dosem — Evidence (Original Mix)

Truesoul

1:08:41

Pete K, Walden — Gotten (Extended Mix)

Release Deep

1:12:48

Monococ — Dark Warrior (Original Mix)

Cerebro

1:15:25

Nosh & SJ — 17.17 (Ziger Remix)

Eat My Hat Music

1:20:02

Emok, MVMB — Pathfinders (Original Mix)

IbogaTech

1:24:39

Ettica — The Serenity (Original Mix)

JOOF Recordings

1:28:25

Mr Bizz — Big Clean (Spektre Remix)

Natura Viva

1:32:39

Marco Bailey, Tom Hades — Bonistia (Original Club Mix)

Toolroom Records

1:37:00

Andre Sobota — Lost Cause (Original Mix)

Zerothree

1:42:22

Damian Mazzeo — Recollections (Subandrio Remix)

Massive Harmony Records

1:46:59

Draso — Strum (Cid Inc Remix)

Wide Angle Recordings

1:52:21

Fuenka — Sirius (Original Mix)

FSOE UV

1:56:58

Dylhen — Genesis (Extended Mix)

FSOE UV

2:01:33

Estiva — The Maze (Extended Mix)

Statement Records

2:07:32

Grum — U (Original Mix)

Anjunabeats

2:10:35

Dulcet — Truffle Hustle (Original Mix)

Techburst Records

2:14:39

Relaunch — Night Train (Techno Edit)

Bonzai

2:18:58

Sohn — The Wheel (F-Act Bootleg)

2:24:07

Union Jack — Cactus (Jonno Brien Remix)

Platipus Records

2:27:54

Ronnie Spiteri — Rough Rider (Original Mix)

Tronic

2:32:10

Monococ — Tornado Road (Original Mix)

VapourTrail Records

2:36:56

Andrea Frisina, Slackers Project & Pirania — Wave Of Madness (Alex Di Stefano Remix)

Gate Null Recordings

2:41:27

NHB, Sisko Electrofanatik — My Black Line (Original Mix)

Binary404

2:45:26

Umek — Ravaged (Original Mix)

1605

2:49:42

Bakke, Gaudium — Misophonia (Original Mix)

Iboga Records

2:54:26

Hollen, Mr Bizz — Parthenope (Original Mix)

Prospekt Records

2:58:04

Heerhorst — I Feel It (Original Mix)

Redrum Music

3:03:04

Durante, Enamour — Taos Hum (Original Mix)

This Never Happened

3:07:06

ID — ID

JOOF Recordings

3:10:06

Airwave, Phi Phi — A Breeze On the Nile (Philthy Chit & Superlifter Remix)

Bonzai

3:15:06

Enamour — Catalyst (Extended Mix)

Zerothree

3:18:21

Andy Ling — Fixation (Relaunch Remix)

Lost Language

3:22:21

Rolo Green — Music Saved Me (Extended Mix)

mau5trap

3:26:21

Rodg — Tell On Me (Extended Mix)

Zerothree

3:30:26

Kalden Bess — Cold (Original Mix)

Phobiq

3:33:42

Anza Off, Sopik — Air Force (I'Gor Remix)

JOOF Recordings

3:39:12

Tkno — Nameless Point (Original Mix)

Selected Records

3:42:26

Roel Salemink — My Body Is My Temple (Nakadia Remix)

Intec

3:45:27

Spartaque — Making Sense (Original Mix)

Codex Recordings

3:48:56

Loco & Jam — Cell Structure (Original Mix)

Octopus Records

3:52:11

Kaiser Souzai — Zug Der Liebe (Fifteen Bullets Rehab)

Ballroom Records

3:55:42

Desna, Metodi Hristov — Call If Found (Original Mix)

Set About

4:00:09

Dino Maggiorana, Sisko Electrofanatik — Desolate (Original Mix)

AnalyticTrail

4:05:48

In Verruf — Too Much DMT (Original Mix)

R Label Group

4:10:03

Christian Cambas — Drop Out (Original Mix)

Autektone Records

4:14:29

Jay Lumen — Razor (Original Mix)

Drumcode

4:18:55

Spektre — Opus (Original Club Mix)

Toolroom Records

4:23:21

Gabriel D'Or & Bordoy — Tasio 25 (Original Mix)

Selected Records

4:26:03

Tom Laws — Crazy (Spartaque Remix)

Loose Records

4:30:15

Drunken Kong — A New Light (Original Mix)

Tronic

4:34:55

Dok & Martin — Synthetic (Original Mix)

VapourTrail Records

4:39:21

Leo Lippolis — Drone (Original Mix)

Throne Room Records

4:44:31

K-Hate, Roby M Rage — Floating (Original Mix)

Dreizehn Schallplatten

4:46:00

Shaun Mauren — My Dream (Eric Sneo Remix)

Naked Lunch

4:49:08

Rudosa — Behind The Lens (Original Mix)

Underground Audio

4:54:03

Bruno Aguirre — Alarming Situation (Original Mix)

AnalyticTrail

4:58:00

Carara, Kreisel — Model CK89 (Original Mix)

VapourTrail Records

5:02:55

Klangkuenstler — Supernova (Original Mix)

Outworld

5:07:36

Mycer — Das Tier (Heerhorst Remix)

Not Equal Records

5:11:02

Gary Burrows — Programme Of Control (Tom Laws Remix)

Eclipse Records

5:14:48

Jens Lissat — Brothers on Acid & Sisters in Love (Original Mix)

Studio3000 Records

5:18:29

Darmec — Oxygenic (Original Mix)

Eclipse Records

5:22:55

Don Ruijgrok — Awake (Original Mix)

JOOF Recordings

5:24:34

Beico & Mt93 — Kosmos (Original Mix)

Suara Records

5:30:07

Transcode — Eternal Gateway (Original Mix)

Prospekt Records

5:35:00

DJ Ralph — Bobun The Drum (Cosmonaut Remix)

852 Recordings

5:37:56

Cj Bolland, The Advent — Camargue 2019 (Enrico Sangiuliano Remix)

Drumcode

5:42:49

Nineteen Sines — Keys (Original Mix)

JOOF Mantra

5:46:46

Brennen Grey — Les Dieux (Original Mix)

Respekt Recordings

5:49:22

Awex — It's Our Future (Asys Alternative Acid Remix)

Plastic City

5:53:55

John 00 Fleming — Healing (Original Mix)

JOOF Recordings
All of my DJ sets are available on SoundCloud, some of them are on YouTube as well. Listen and watch: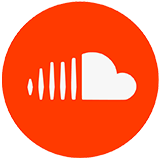 SoundCloud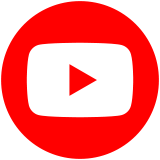 YouTube