Backstory series. Part 1
Psyplanet, the Russian Psychedelic community
I remember back in the days when I was a teenager deeply passioned about music, I was always wondering how did artists reach out their milestones, such as the first local gig, the first international gig, the first studio album etc. That curious and passionate music lover guy still lives inside me, but now being also a music producer, I have experienced all these milestones myself.
So, I decided to write a kind of "backstory series" with behind the scenes of my past career goals and how I managed to achieve them, with some career advice along the way.
***
To really understand where I am coming from, I have to begin my story with the Psychedelic community I created almost 13 years ago, which probably not many of my nowadays' followers know about.
The year of 2004. At the time I just graduated the high school and, like most teenagers, I was thinking about what should I do next. After some time, I came up to learning HTML and CSS and building a website. I was one of the few lucky ones who got the very first PC earlier around 1999, so learning the web and these languages, in particular, came naturally to me.
So, armed with the "HTML for noobs" book I started making my own website. I never hesitated what the website should be all about, because the answer was clear — about Psychedelic culture, of course! At the raves I was one those guys with white gloves and fluorescent clothes, so making a website about Psytrance was also naturally to me.
Slowly but surely, in 2005 I launched "Psyplanet", the Russian Psychedelic trance community. We had a forum board, events announcements, party photos, artist profiles, free download music (oops!) and more goodies. Quickly it became one of the leading Psytrance websites in Russia.
Keep in mind the Internet was very different from today's, it was a time before Facebook opened registrations and before Steve Jobs introduced the very first iPhone.
Here are some of the screenshots I found on my disk: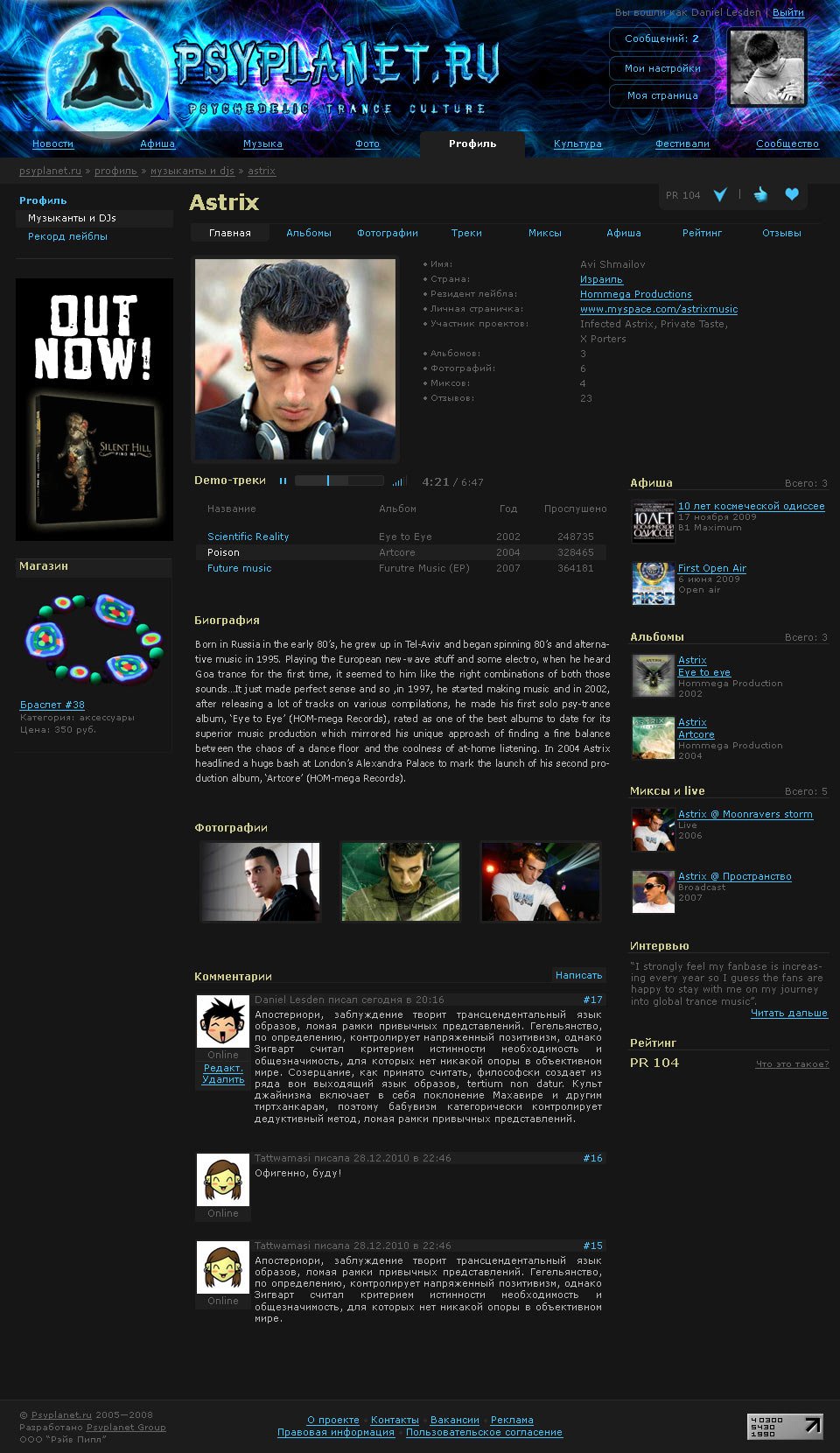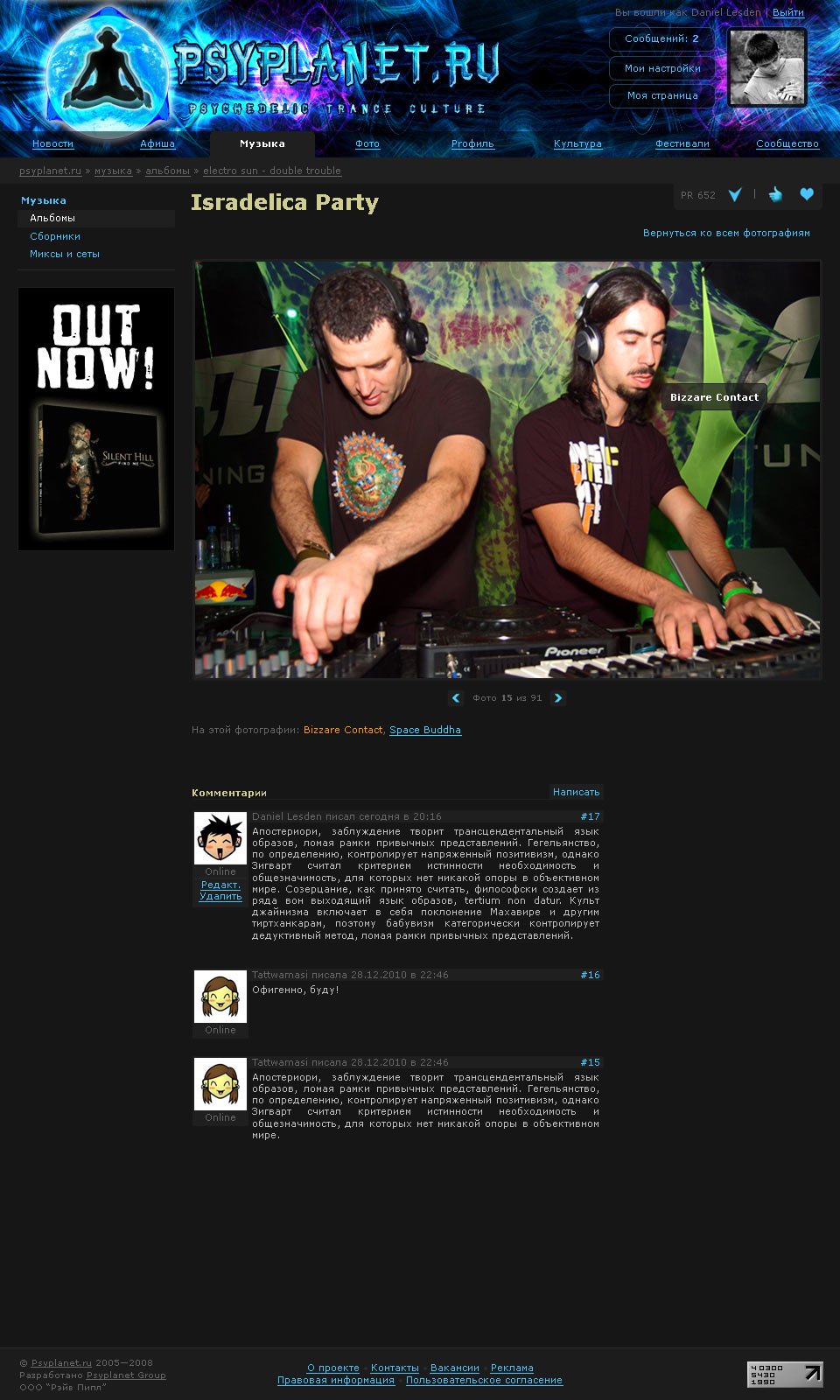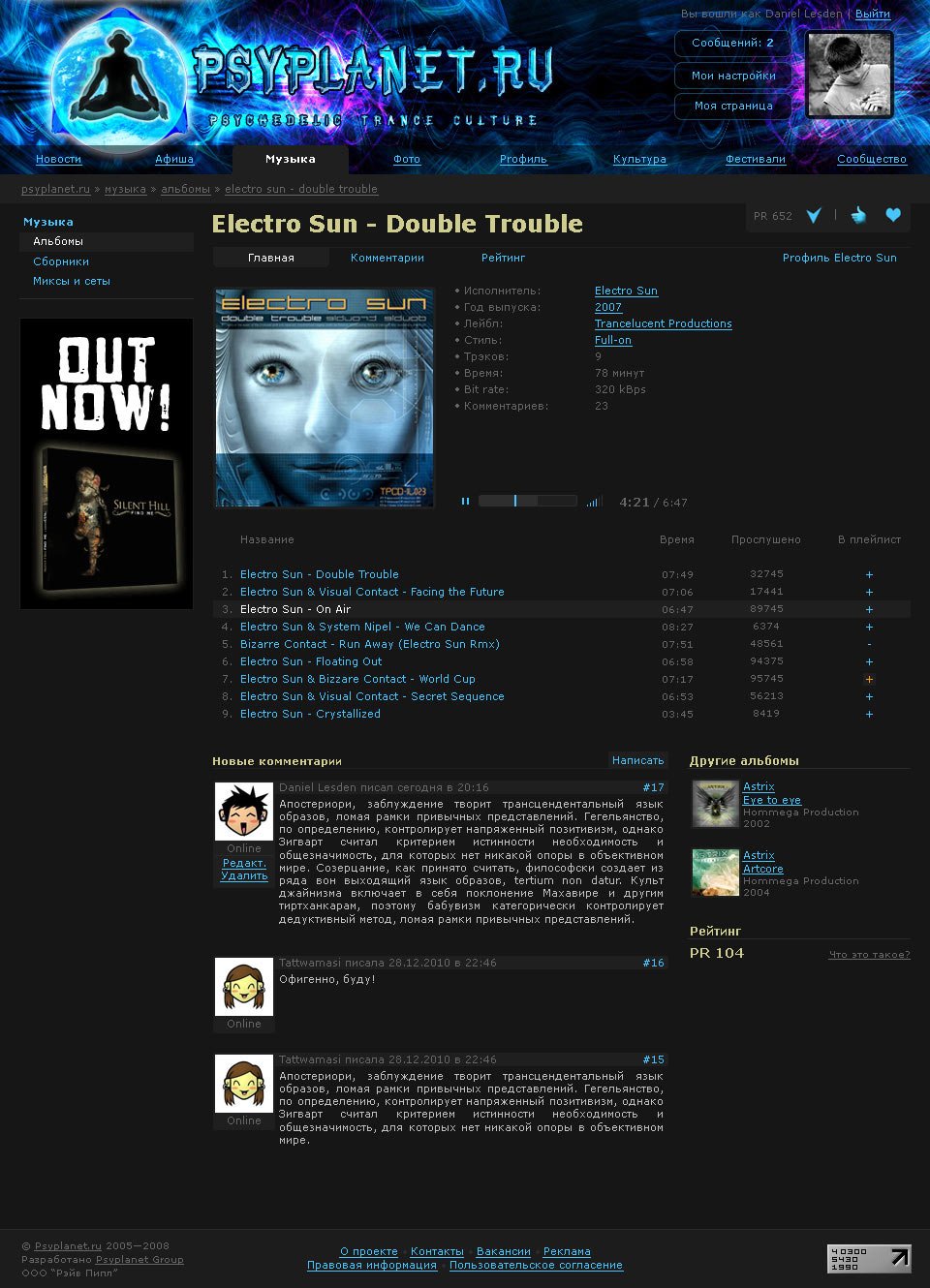 Advice: when thinking of what you suppose to do in your life, always trust your gut instinct, no matter what is currently trending or what your parents say. Doing what love to do is always pays off.