Audience location
Do you remember Apple Music for artists that I've written about a few days ago? Turns out, there is something useful, and I'd like to share my observations.
Just out of curiosity I looked at the top countries where the most plays come from, and then I looked at the same stats on SoundCloud. Here are the numbers: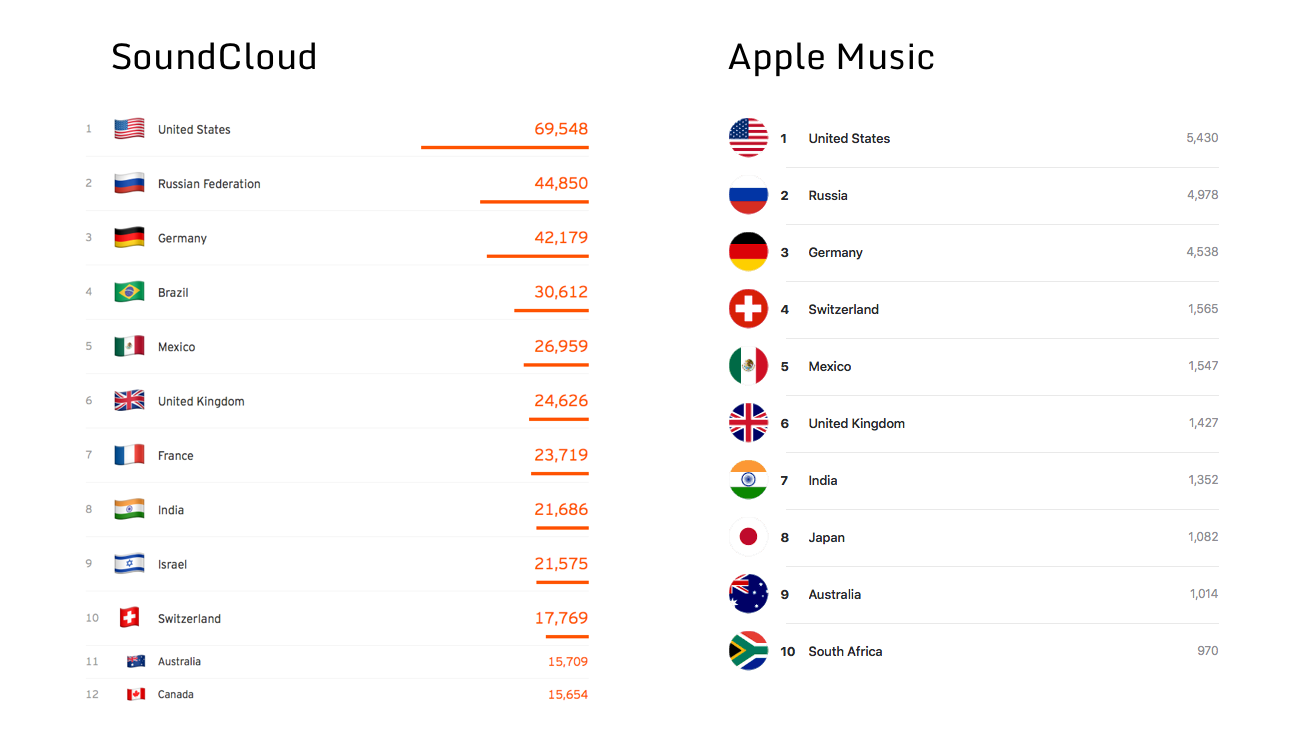 Just look at how similar the data is between two different services. Top three rows are exactly identical, even the ratio is very close. How cool is that! I mean, it's one thing when you see top countries at some particular platform, but when countries match across few sources it's a whole another thing.
So, I've got a pretty accurate geographical picture. The numbers are basically telling me: "your audience is concentrated here". The fact that I already played in four of these countries indirectly confirms this.
From now I think to use this data to target my promo campaigns more accurately. Clearly, I had to check that before any media planning, but I haven't done it before (and thus potentially miss some of the key markets) is a mystery to me.
Fellow producers, where are your listeners from? Would be curious to compare the stats taking a music genre into account.