🇷🇺 Moscow, December 8, 2018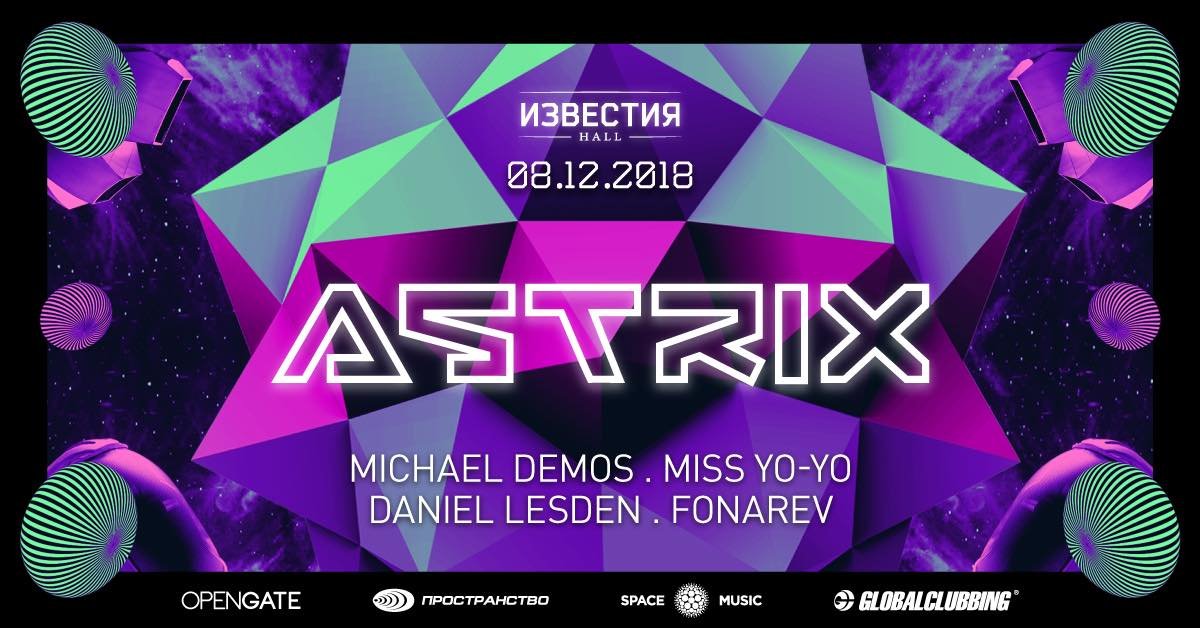 I'm very excited to announce that I'll be playing a 2-hour set alongside with the one and only Astrix in Moscow on December, 8. The event is also supported by some of the best DJs around, Fonarev, Michael Demos & Miss YoYo.
Tickets and event info on Facebook and Vkontakte.