The Guest Mix @ Artelized Visions
Last night my guest mix has been aired on Digitally Imported on Artelized Visions radio show hosted by Cj Art, and today I'd like to share it with everyone who wasn't able to join in. Artur aka Cj Art is awesome, I've been listening to his music for years so it was a pleasure to make a mix for his show.
This guest mix has a quite unusual selection of tracks with a reminiscent of old-school vibe and even includes a couple of all-time favourite classics which I like a lot. Let me know what do you about it?
Tracklistings
| | |
| --- | --- |
| 00:00 | ON3 – Step One (Original Mix) |
| 04:13 | Modus – Strange Modulation (Original Mix) |
| 08:26 | Ticon – Chicken Shaker (Sub6 & ON3 Remix) |
| 10:31 | Freedom Fighters & Rocky – Stranger Things (Original Mix) |
| 14:49 | Off Limits – Artattack (Original Mix) |
| 19:54 | Ticon – Bird Of Paradise (Original Mix) |
| 23:17 | Astral Projection – One (Original Mix) |
| 28:48 | Astrix & Avalon – Moonshine (Original Mix) |
| 32:55 | GeneTrick – Being Human (Original Mix) |
| 35:46 | Asteria & Harmonic Rush – Joanne In Wonderland (Original Mix) |
| 38:17 | Static Movement & Mindwave – Sources (Original Mix) |
| 43:39 | Modus – Inner Experience (Original Mix) |
| 47:36 | Union Jack – Two Full Moons and a Trout (Domestic & Pixel & Freedom Fighters Remix) |
| 52:48 | Daniel Lesden – The Last Of Our Kind (Original Mix) |
Listen and watch: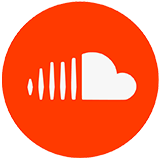 SoundCloud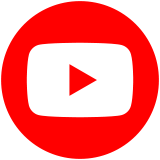 YouTube