Apple Music for artists
Just got closed-beta access to the Apple Music for artists: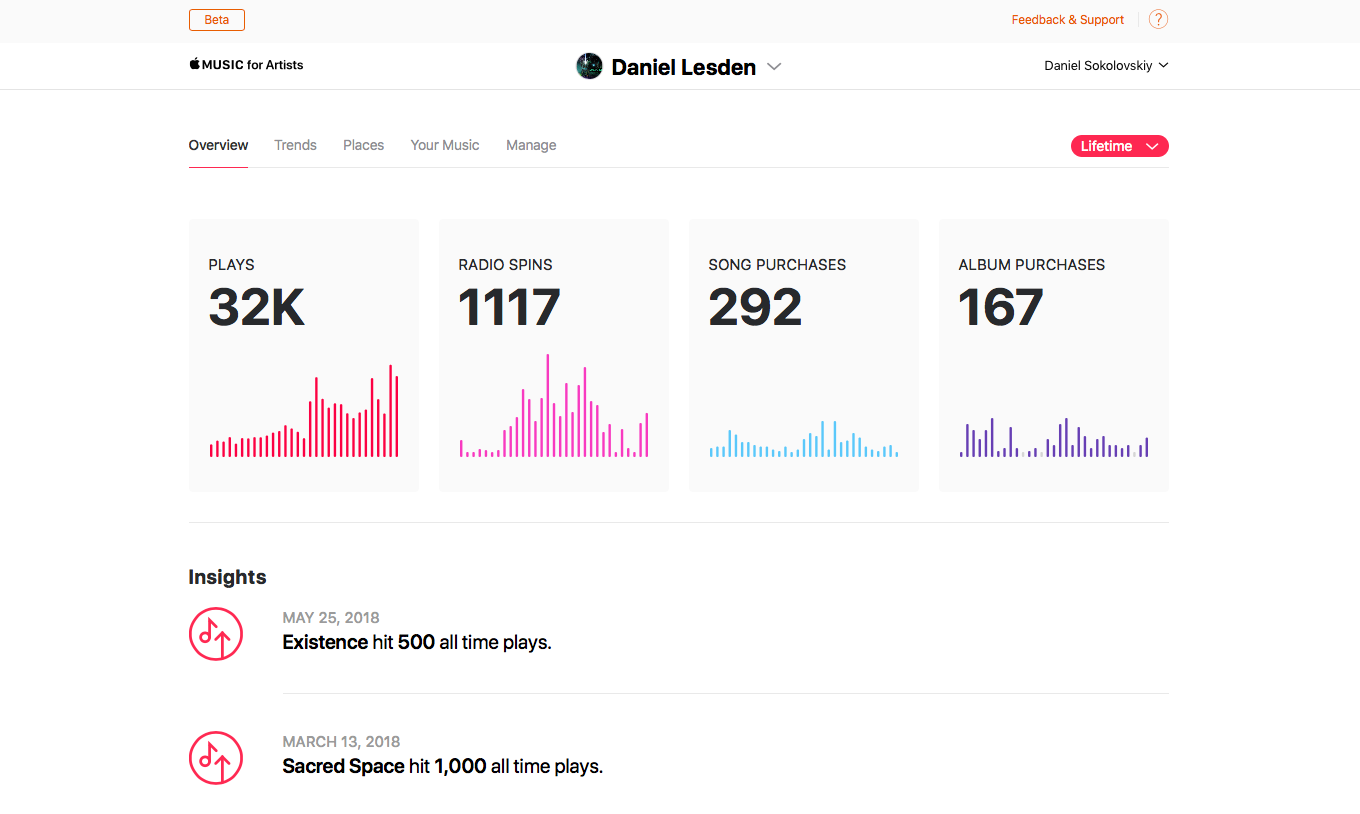 For some reason, I expected a lot of juicy insights or at least some useful data, but as it turns out, there are just a few generic metrics and that's it. Even SoundCloud has a deeper statistics tool for a long time, and overall SoundCloud it has much more playbacks.
I know that beta version means subject to change, but I doubt that anything will be different once they launch it live. That's sad.